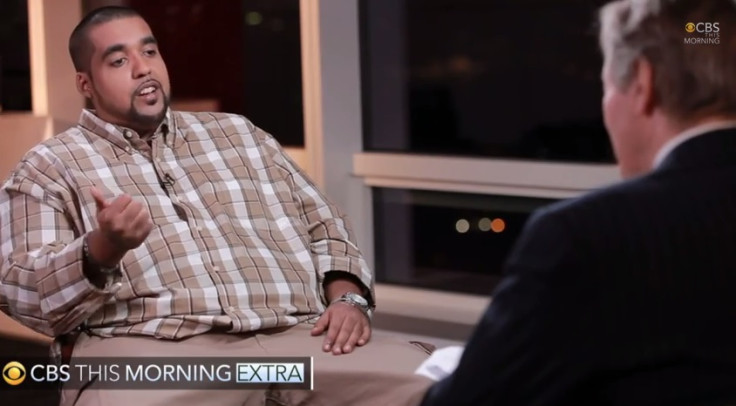 Hector Monsegur, the former Anonymous hacker-turned-FBI-informant, has given his first TV interview, revealing what happened on the day of his arrest and how fear of losing his children convinced him to hand himself in.
Speaking to Charlie Rose on CBS This Morning, Monsegur, who called himself Sabu while he acted as a prominent member of the Anonymous collective, recalled how he took his children on a shopping spree and drank beer with his brother while he knew police officers were waiting outside his house.
Monsegur, 31, said how he and his team of hackers had "just completed this really, really crazy hack the night before," and while walking his two children to school he started "noticing random people parked in random cars and nothing makes any sense; I've never seen these people before and I've never seen these cars before."
One of these people look flustered when Monsegur made eye contact with him. "I look at him and he completely gets lost; he drops his newspaper and is looking around, fidgeting in his car. I already knew something was happening."
Suspecting something was not right, Monsegur took his children on a $200 shopping trip to buy colouring books and toys, before dropping them off at church, buying a six-pack of beers and returning home to "celebrate" with his brother.
Reassuring his brother, Monsegur told him: "They're coming, just be prepared. Stay in the room, and don't say nothing and don't move. I don't want you to get shot if they think you're a threat."
Soon after "13 or 14 FBI agents" were at Monsegur's front door. They were let in, and despite innocently asking if there was a problem, Monsegur quickly complied after the agents told him they knew he had two children, and if he did not go with them to be questioned, the social services would be called and his children taken away.
"As clear as day they had an understanding that my weakness was the kids," Monsegur told Rose.
Exposing flawed security
When asked why he worked with Anonymous to hack into websites, online services and security companies, Monsegur said his aim was to expose how online security is "in a really bad state" and "to prove a point".
"I tried my best to tell people that we are...in a really bad state. If you look at the history of what we were doing, especially my team, we focused on hacking into security contractors."