Speaking for the first time since his stint at a rehab clinic for prescription drugs addiction, an elated Ant McPartlin announced that he was "feeling great".
Ant has also reunited with Declan Donnelly, his best mate and co-host of I'm A Celebrity... Get Me Out Of Here! as they landed together in Brisbane. This is the longest period the pair have been away from each other in a double act spanning over two decades.
The 41-year-old had checked into rehab in Los Angeles earlier this year for an addiction to painkillers following a knee operation.
"I'm excited to be back, I can't wait. It's going to be a good show. I'm feeling great. The flight was all right, I had a lot of sleep and me and Dec had a good catch-up," Ant revealed to the Sun.
Dec, 42, was delighted to be reunited with his friend. He said: "I'm looking forward to spending more time with him.
Both Ant and Dec were positive about the show, as Dec told the Sun: "It's brilliant to be back together, it's perfect. Everything just slotted back into place. We can't wait and we're raring to go. We are really excited.
"We'll have the same old shenanigans, but with a few little added twists. We just can't wait to get in and get going now. We've been waiting for ages, it's been a long summer break so we can't wait."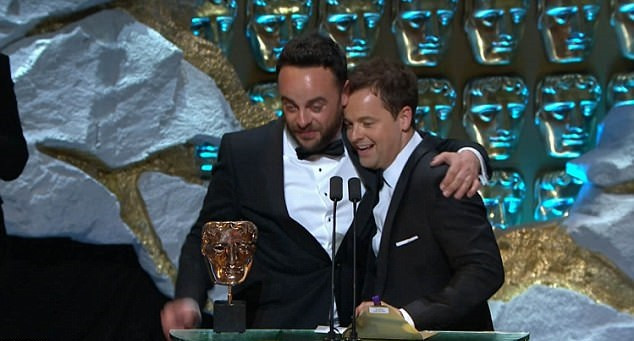 The Mirror quoted a source as saying: "They've [Ant and Dec] been in the business for more than 25 years and they know there will be a lot of scrutiny on the first few shows this year because of what Ant has been through.
"But they have always been total pros and are just keen to get going. It is a series which really shows off their brilliant jokes and their friendship.
"Dec has been a rock for Ant since he went public with his problems and he will be there for his friend if there are any last-minute nerves.
"They will work harder than ever to make this series a great one."
The TV presenters were joined by Dec's wife Ali Astall in Australia. The trio checked in at a luxury penthouse apartment near Murwillumbah, New South Wales, the filming location for I'm a Celebrity. They were later seen shopping for essentials at a departmental store.
Amid rumours of strained relationship, Ant's wife Lisa Armstrong, with whom he has been married for 11 years, did not join him.
It was previously reported that the I'm A Celebrity presenter had allegedly moved out of the marital home.
Armstrong, however, tried to clear the air tweeting:
The new series of I'm A Celebrity will air two weeks later than usual on Sunday 19 November on ITV. The delay was to allow Ant ample time for recuperation.