Anthony McPartlin of the TV duo Ant and Dec has checked into rehab after admitting he has a problem with prescription drugs and alcohol abuse.
The 41-year-old, best known for his presenting roles on Britain's Got Talent and I'm A Celebrity Get Me Out Of Here, reportedly wept as he revealed the problem to his wife Lisa Armstrong and TV co-star Declan Donnelly.
McPartlin will spend at least two months in a London clinic to overcome his issues after coming clean on his addiction.
"The first step is to admit to yourself you need help," he told the Sun on Sunday.
The multimillionaire is said to have become addicted to the pain killer Tramadol after a "botched" knee operation two years ago.
A source close to McPartlin told the newspaper that the star has been languishing in pain since the surgery, but was determined to keep a brave face for his millions of fans.
"The sad truth is that Ant is in agony nearly every waking moment," the source told the Sun on Sunday.
"He makes sure the mask never slips in public, but off camera is a different matter.
"He can often be found lying on his dressing room floor, his face contorted in pain.
"If he didn't have a knee brace, then he wouldn't be able to stand up at all.
"He never wanted his fans to know of his despair because he thought it would ruin the happy­-go-lucky act for everyone.
"His attitude has always been, 'The show must go on!'"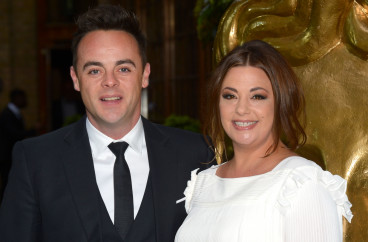 McPartlin also revealed that his difficulties in having children with his wife have led to the pressures which made him turn to drugs and alcohol.
"I feel like I have let a lot of people down and for that I am truly sorry," McPartlin added.
"I want to thank my wife, family and closest friends for helping me through this really difficult time.
"I've spoken out because I think it's important that people ask for help if they're going through a rough time and get the proper treatment to help their recovery."