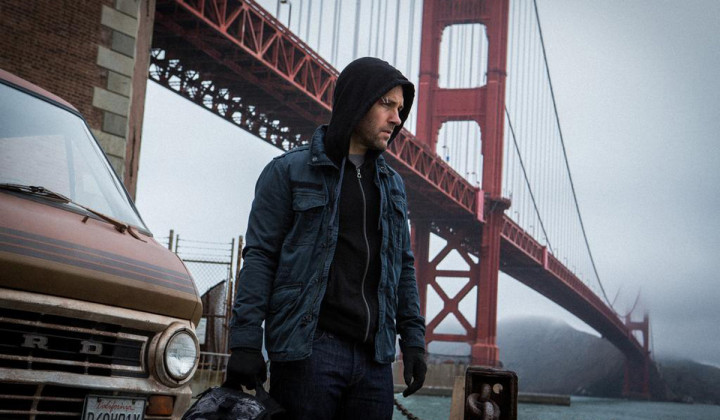 Marvel's Ant-Man finally kicked off production in San Francisco, and the fist look of Evangeline Lilly, who is set to play Hope Van Dyne, or Hope Pym is revealed.
Evangeline Lilly posted a few photos on Instagram on her first day at shoot.
She captained it: "First day on set with #PaulRudd. #ilovemylife #antman #hopevandyne #scottlang #marvelcomics "
She also posted a picture of her look as Hope Van Dyn.
"How's my new do?" she asked her followers.
Her new look is similar to that of Marvel's mighty superhero, The Wasp.
The Wasp, in the Marvel comics, was Janet Van Dyne. Janet was introduced in Tales to Astonish #44 (in 1963), and was a founding member of The Avengers. She and Hank Pym were partners in many adventures.
Evangeline Lilly is playing Hope Van Dyne, so there is a possibility of her being related to the original Wasp, Janet Van Dyne, who might be seen in flashbacks in the movie.
Peyton Reed's Ant-Man will have a lot of flashbacks.
Many actors from the Avengers cast will reportedly make an appearance in the movie. Iron Man and characters from Captain America are set to join the Ant-man cast. According to reports, the production is looking for an actor to play a younger version of Michael Douglas, or a young Hank Pym.
Recently, Kevin Feige said that this is a "passing of the torch" movie. Did he mean passing the ant-man suit from Hank Pym to Scott Lang, or maybe Janet Van Dyne to Lilly's Hope Van Dyne?
Ant-Man is set for a July 17, 2015 release date.