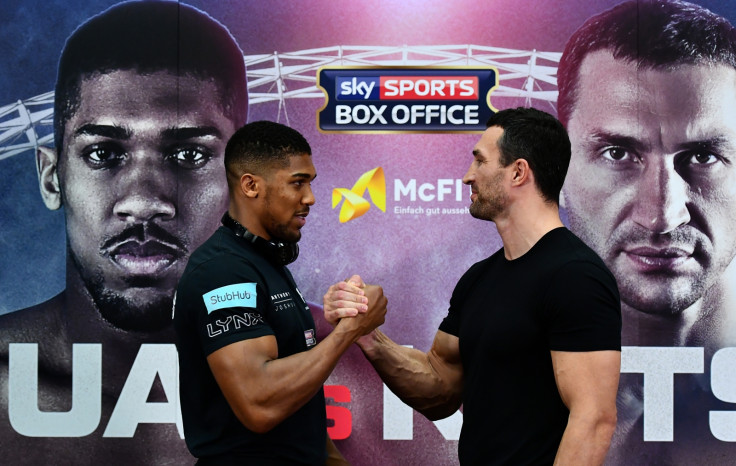 Anthony Joshua has admitted his fight with Wladimir Klitschko on 29 April at Wembley Stadium will "define hs career". Klitschko, the second-longest reigning heavyweight titleholder ever, will be unbeaten IBF champion Joshua's toughest test yet – and he knows it. "I tried to play it down, I'm quite like that – It's only another fight," Joshua told Sky Sports News HQ.

"But emotionally you will always change how you feel about something. I'm going into the stage, emotionally, where this is my defining fight.
Joshua faces former Ukranian world ruler for his IBF world heavyweight title, the vacant IBO championship as well as the WBA super championship, and knows just how big this is. "I've done what I had to do to become champion, which is great. But when we talk about defining fights, this is one that could change the perspective of my credibility within my industry. That's why this fight is important," the 27-year-old added.
JOSHUA VS. KLITSCHKO HEAD TO HEAD
BOUTS: 18/68
WON: 18/64
KNOCKOUTS: 18/53
DRAWN: 0/0
LOST: 0/4 (3 BY KO)
The fight is only the second boxing event ever to be staged at Wembley after Carl Froch knocked out George Groves in the pair's rematch in 2014 – the same night a certain Anthony Joshua dispatched Matt Legg in just 86 seconds on the undercard, the same couldn't be done again, could it?
Whatever the outcome, the 19th fight of Joshua's career will be a stunning occasion.