Eddie Hearn is hopeful of nailing down a three-fight route to boxing stardom for Anthony Joshua, beginning with his second title defence later this year and culminating in a Wembley showdown against Tyson Fury, Deontay Wilder or David Haye next summer.
Joshua, 26, has had a well-deserved summer off after successfully defending his IBF world heavyweight title against Dominic Breazeale in June. However, Hearn has been busy planning his next steps.
"Until things start slotting in, I can't tell you the dates, the venue, the fights, or the undercard, but in time this will fall into place," Hearn told Sky Sports. "We've already got a three-fight plan mapped out, which November/December, March at the O2 Arena and then July at Wembley, which will either be against Haye, Fury or Wilder."
However, those plans are still a long way off from being confirmed. IBF mandatory challenger Joseph Parker is next in line to fight Joshua, but talks for the New Zealander to first take on another British fighter in David Price are ongoing.
Hearn's plan is for Joshua to defend his title against Kubrat Pulev in that November/December slot before taking on Parker in March at the 02 Arena. That plan would include Parker taking on Price on the undercard of that November/December date, with an all-British clash between Dereck Chisora and Dillian Whyte also included on the bill.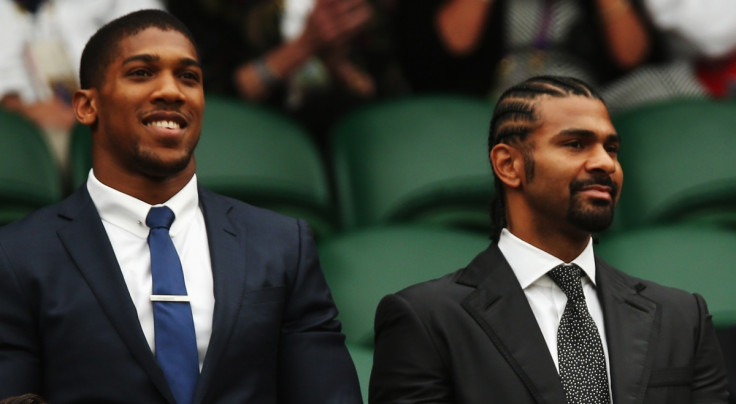 "There are two parts to every fight," Hearn explained. "Those three fights, that's six parts that have to fall into place and that's six fighters accepting the terms. We've got six hurdles to overcome and so far, Joshua's the only one who's not a problem. He'll fight anyone.
"Price is interested in the fight and Parker is interested in the fight but we need to talk terms with them."
Liverpudlian heavyweight Price talked up a potential showdown with Joshua in August, claiming to have knocked out the undefeated Olympian with he was training with the GB squad ahead of London 2012. Hearn wants Price to test himself against mandatory challenger Parker before considering putting him in the ring against Joshua.
"May the best man win if Price and Parker happens," he said. "Whoever wins that fight, they get a shot at AJ. People are saying to me, 'Parker doesn't have to earn his shot', and quite right, he could sit and wait but he doesn't — he wants to be in real fights and showcase himself to the UK public and that interests me.
"If Parker is the real deal, which he could well be, he will beat David Price — in my opinion. If he does, it'll be a great fight and a great knockout and it makes the Joshua/Parker fight huge. That really interests me.
"But then what happens if Price does that? It immediately becomes a huge fight between him and AJ."