Anthony Weiner Caught Sexting Again: Infamous Political Sex Scandals in US [PHOTOS]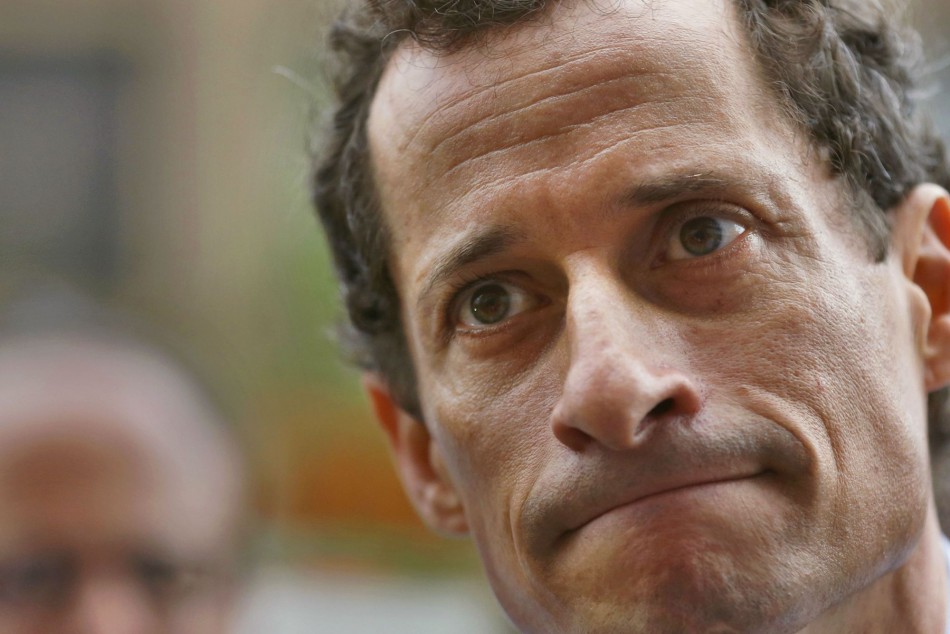 Former US democrat Anthony Weiner, who resigned from Congress following a sexting scandal in 2011, has got into a similar controversy once again.
Some of the latest lewd pictures, allegedly sent by Weiner to a 22-year-old woman he met online in 2012, were released on a gossip website The Dirty on 23 July.
Weiner has confirmed the allegations admitting that he had sent sexually explicit photos and messages to the woman. He said the exchanges happened after his resignation. Weiner allegedly sent the sexual content under the pseudo name Carlos Danger.
Weiner, 48, resigned from Congress in June 2011 after confessing that he used social media to send bawdy photos of himself to women. He is a candidate for the 2013 New York City mayoral election, which is due in November.
Abedin forgives Weiner
Huma Abedin, Weiner's wife and former adviser to Hillary Clinton, apparently remained absent during Weiner's confession to media about sexting in 2011 but she came to her husband's aid in the latest revelation.
"It took a lot of work and a whole lot of therapy to get to a place where I could forgive Anthony," Abedin said. "It was not an easy choice in any way, but I made the decision that it was worth staying in this marriage," CNN reported the 36-year-old as saying.
IBTimes UK looks back at some of the famous political sex scandals in the United States that made the world abuzz.
© Copyright IBTimes 2023. All rights reserved.