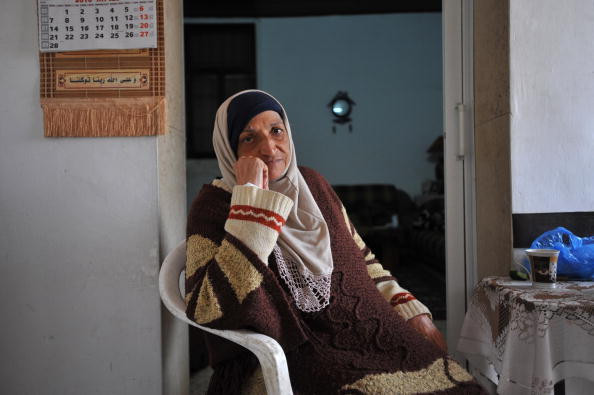 An Arab-Jewish couple has hired wedding security after an Israeli anti-Arab group, Lehava, has called for protests at the venue on their wedding on Sunday (17 August).
Mahmoud Mansour, 26, a Palestinian resident of Jaffa, has hired 14 security guards to allow his wedding ceremony with Jewish Israeli, Moral Malka, 23, to follow through without any disruptions from supporters of Lehava.
Lehava, derived from the Hebrew acronym for 'Preventing Assimilation in the Holy Land', was formed several years ago when Jewish women who married Muslim Arab men reported abuse and intimidation by their spouses.
"Lehava is a radical Jewish group that is dedicated to preventing Jews, in particular, Jewish women from mingling with Palestinians and other non-Jews," reported the Institute for Middle East Understanding.
Mansour and Malka met two years ago in their hometown, Yafo, which is a Jewish and Arab populated city in the south of Tel Aviv. They plan on getting married in Rishon Letzion, a town that has often been attacked on by Hamas rocket-fire.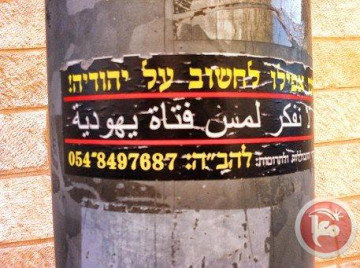 Since news of the wedding broke, Lehava has circulated a copy of the wedding card on social media with the date and venue of the wedding, calling for supporters to come out in full force and save the daughters of Israel.
"Please come with positive energy and bring loudspeakers and horns. We will ask our sister to return home with us to the Jewish people who are waiting for her," read a statement from the group, reported Israeli media network, Arutz Sheva.
Malka's father has not been supportive of the marriage either.
"She went out with him for two years behind my back. ...(Mahmoud's) father tried to convince me to come, I told him that I don't want to hear from him. I don't accept it and I won't come.
"I want my daughter to get married properly, that a rabbi will sanctify her wedding. This is a tragedy, it's sad."
According to Malka's father, she has already committed a grave crime by converting to Islam. Yet, Lehava director, Bentzi Gopshtain, has a cure for that as well.
"Even if she converted to Islam that has no meaning according to the Jewish religion. I hope that as many people as possible come to protest in a non-violent manner. To get married with the enemy in a city like Rishon Letzion that is being bombarded by Arabs is a disgrace," said Gopshtain.