The founder of the German anti-Islam Pegida movement has gone on trial on hate speech charges. Lutz Bachmann is accused of inciting racial hatred in Facebook posts, in which he called refugees "cattle" and "filth".
Prosecutors claim the comments "disrupted public order" and were an "attack on the dignity" of refugees.
The group's rallies in eastern Germany have attracted tens of thousands of people, with support for the group surging in the wake of the refugee crisis.
Supporters held a protest outside the Dresden court where Bachmann is to stand trial, calling for authorities to release him. He appeared at court wearing sunglasses to make it look as though his eyes were pixellated, in protest at what he alleges is an attempt to censor his views.
The 43-year-old has several previous convictions, In 1998 he was sentenced to three years and eight months in jail for burglary, but fled to South Africa. After he was extradited for possessing an invalid visa, he served 14 months in jail in Dresden. In 2010 he served a two year suspended sentence for possession of cocaine.
Founded in Dresden in 2014, Pegida is an acronym for Patriotic Europeans Against the Islamisation of the Occident. The group's initial rallies attracted thousands, but after the pictures emerged of Bachmann posing as Adolf Hitler, attendance dwindled to a few hundred by spring 2015.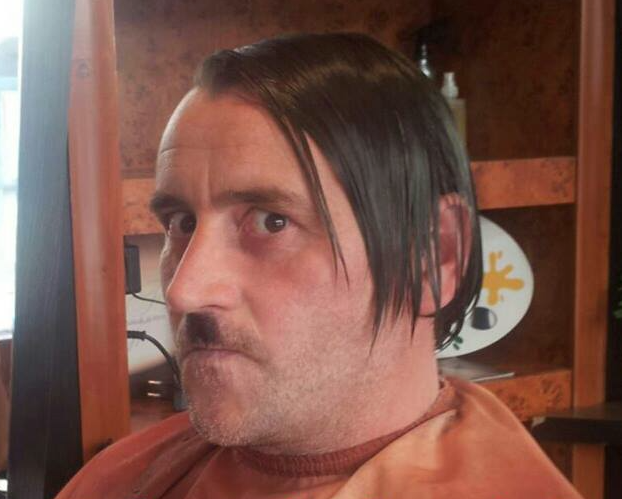 The refugee crisis has seen support for the group increase, with supporters holding rallies in Cologne and Leipzig after the mass sexual assaults by refugee men on New Year's Eve. There has also been increasing attacks on refugee accommodation, with 1,005 attacks recorded last year, five times more than in 2014.
In recent months there have been attempts to expand the group to the UK, with a Bachmann addressing a few hundred Pegida supporters at a rally in Birmingham in April.
If found guilty, Bachmann faces up to five years in prison.