Lutz Bachmann has been reinstated as head of German anti-Islam group Pegida, after resigning when a photograph of him posing with a Hitler moustache was exposed.
In an announcement on its Facebook page, the group announced that the six-person leadership committee had voted to reinstate Bachmann as leader, reports the Guardian.
Following Bachmann's departure, there have been rumours that the group, which formed only last September, was on the verge of disintegration, with several senior party members leaving in quick succession.
Last week, local media reported that the Hitler moustache photograph could be fake, and Bachmann explained why he did not mention this when the scandal broke.
"No one would have believed me at that moment," he told the Guardian. "All the media in the world reported it. On the original photo, I did not have a moustache. Since then, it has been revealed as a forgery, but in that moment, it simply wasn't possible to refute it, and in order to avoid damage I stepped down – but only as chairman. I never left the organisation."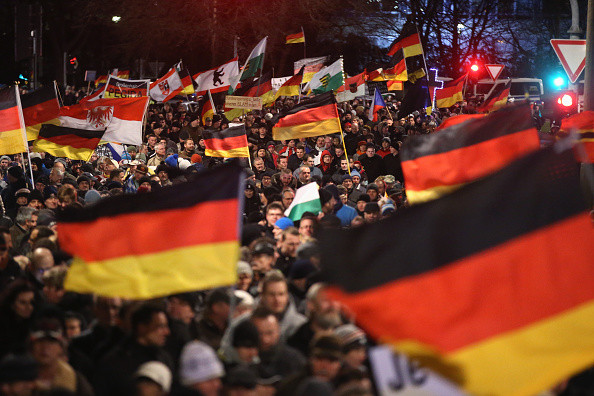 He stressed that he should not be considered leader of the group, whose anti-immigration Dresden rallies attracted crowds of up to 25,000, and that the board made decisions in tandem.
"There is a club, there are seven members, and each person has the same power," he said. "The board chairman post is just because German law requires a board chairman on paper for any club. There is no leader."
The photograph, which was discovered on Bachmann's Facebook page along with racist comments, went viral after being republished by local newspaper the Dresden Morgenpost.
In the wake of the fallout from the scandal, attendance at Pegida rallies has fallen sharply, with around 2,000 turning up at gatherings in recent weeks.
The news comes after Pegida announced that it will be fielding a candidate for the mayoralty of Dresden, although Bachmann himself is ineligible to stand, as he has convictions for burglary, theft and drug offences.
In her new year's address, German Chancellor Angela Merkel warned of the danger posed by the group, whose leaders she claimed have "hatred" in their hearts.