A "laser cannon" that could protect ships from missiles and soldiers from mortar fire is being developed for the British Navy and Army by the Ministry of Defence (MoD).
The US Navy has developed a similar weapon which has been used to blow up drones and boats in the Persian Gulf.
British company MDBA UK Ltd will deliver a prototype of the Laser Directed Energy Weapon (LDEW), which the MoD says could "transform weapons technology of the future" by 2019 in a £30m ($39m) deal.
Stevenage-based MDBA UK will be competing with American defence giant Lockheed Martin, which has developed a laser that can knock out the engine of a small truck from more than a mile away.
Chinese scientists have also created a laser weapon that can shoot down drones.
It is one of the first projects being supported by the MoD's £800m Innovation Fund, which is aimed at helping experimental defence technologies become reality.
Life-saving vital signs monitors, cutting-edge anti-missile systems, tiny insect-inspired surveillance drones, quantum gravitational detectors and advanced protective materials are some of the other proposals being supported by the fund.
"The UK has long enjoyed a reputation as a world leader in innovation. Our new Innovation Initiative will transform defence culture to ensure that we stay ahead of the curve," said Defence Secretary Michael Fallon at the fund's launch.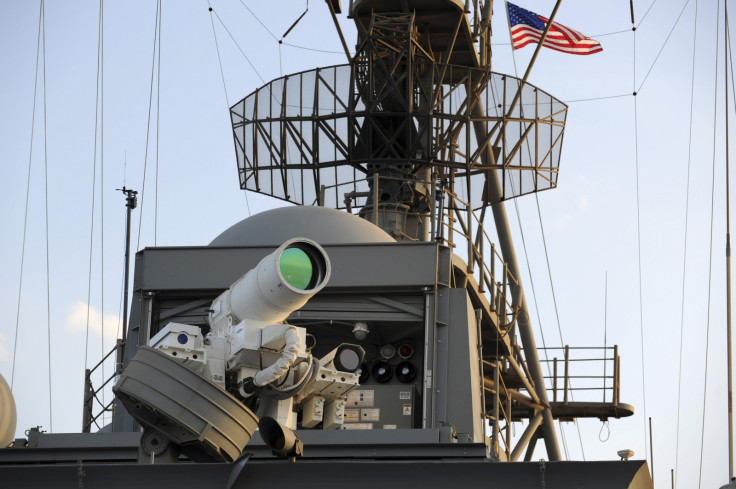 "With a rising defence budget, and a £178bn equipment plan, our commitment to collaboration will deliver a safer and more prosperous Britain."
The BriteCloud decoy system is also receiving input from the fund. Designed and manufactured in Bedfordshire and Scotland, BriteCloud "uses powerful radar emissions to disrupt systems within radar-guided air-to-air and surface-to-air missiles", according to the MoD.