Seven Iranian boats are reported to have sailed close to a US navy patrol ship in the Persian Gulf, the latest in a string of incidents in the waters seen as "harassment". The vessels came within 100 yards of the US boat, US officials said.
In the fourth such incident in less than a month, the USS Firebolt was forced to change course after it was approached by an Iranian fast in-shore attack boat. It was sailing on 4 September when it narrowly escaped ramming into one of the seven boats, Pentagon spokesman Captain Jeff Davis said.
Reuters reported that US officials are concerned that the activities by Iran could spark a conflict between the two navies. The Iranians reportedly ignored three attempts by the 174-ft (53-metre) Firebolt to establish radio communication to know the Iranian navy's intention and to warn them against its actions.
Speaking to the news agency on condition of anonymity, a US defence official said the interactions with the Iranian ships have doubled compared to the same period in 2015. The US navy has had 31interactions this year. Some manned weapons were also reportedly spotted on the Iranian boats during Sunday's (4 September) interaction.
"We don't see this type of unsafe and unprofessional activity from any other nation," the defence official said. He added that the contact was "unsafe and unprofessional due to lack of communications and the close-range harassing manoeuvring".
The latest incident follows the recent "harassment" of guided-missile destroyer USS Nitze by four Iranian vessels, "conducting a high-speed intercept" on 23 August despite several warnings from the US navy. To warn against possible collision, the US ship also fired 10 flares in the direction of the approaching Iranian vessels then.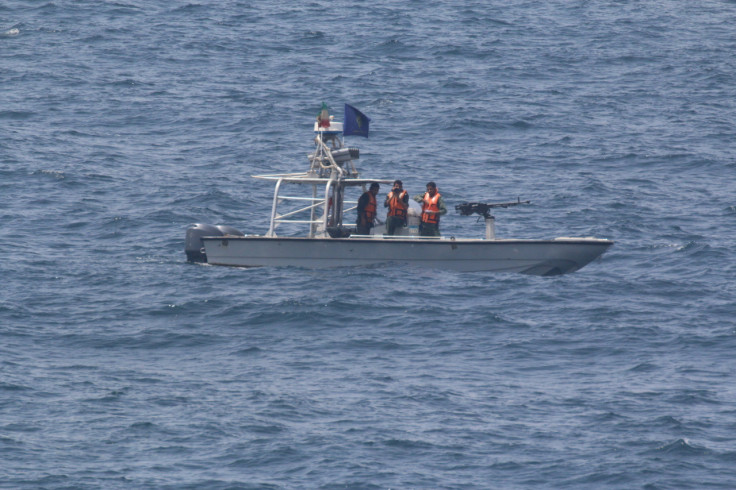 On 24 August, another patrol coastal ships USS Tempest, USS Squall, and destroyer USS Stout also witnessed Iranian ships sailing "dangerously close" to it. Following the interaction, Iran's defense minister then said his naval boats were just doing their task.
Frictions between the two countries eased a bit after Washington lifted sanction on Tehran earlier in January. However, the difference still remain to persist over Iran's nuclear ambitions and over conflicts in Iraq and Syria.