Prince William was a knight in shining armour on his visit to Essex today (16 September) as he came to the rescue of a 72-year-old official.
The Duke and Duchess of Cambridge were greeted by Vice Lord Lieutenant of Essex Jonathan Douglas-Hughes – the Queen's representative in the country. All seemed well until the local dignitary had a fall and suddenly collapsed to the ground in a shocking incident.
William, 34, rushed to help the stricken Vice Lord Lieutenant as he fell backwards over a bollard, clad in his full ceremonial uniform including a sword and boots with spurs. The royal was one of the first people to check if he was OK as Kate looked on. Mr Douglas-Hughes hastily recovered from the mishap and appeared to be unhurt.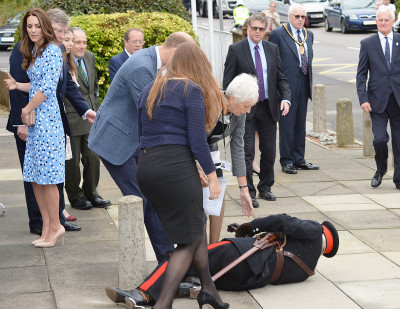 Seeming embarrassed, the official turned to William and said "Sorry about that". The Duke replied: "No, it's all right."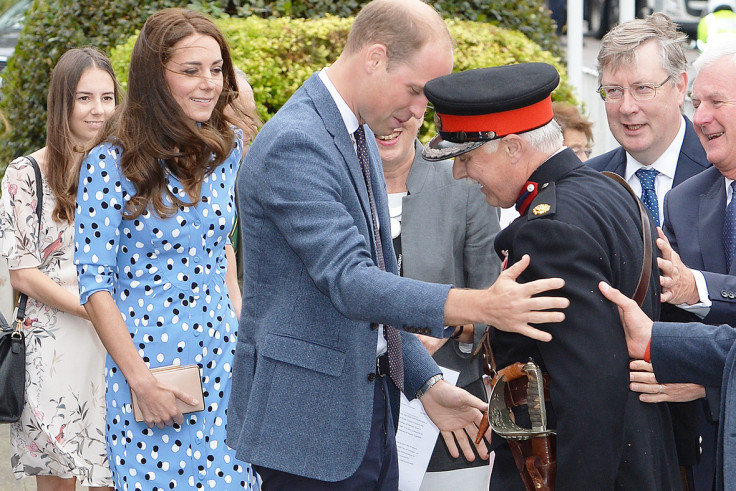 Though a shaky start to the royal couple's Essex visit, William and Kate proceeded with their public appearance at Steward's Academy as part of their Heads Together campaign – created by the couple and Prince Harry.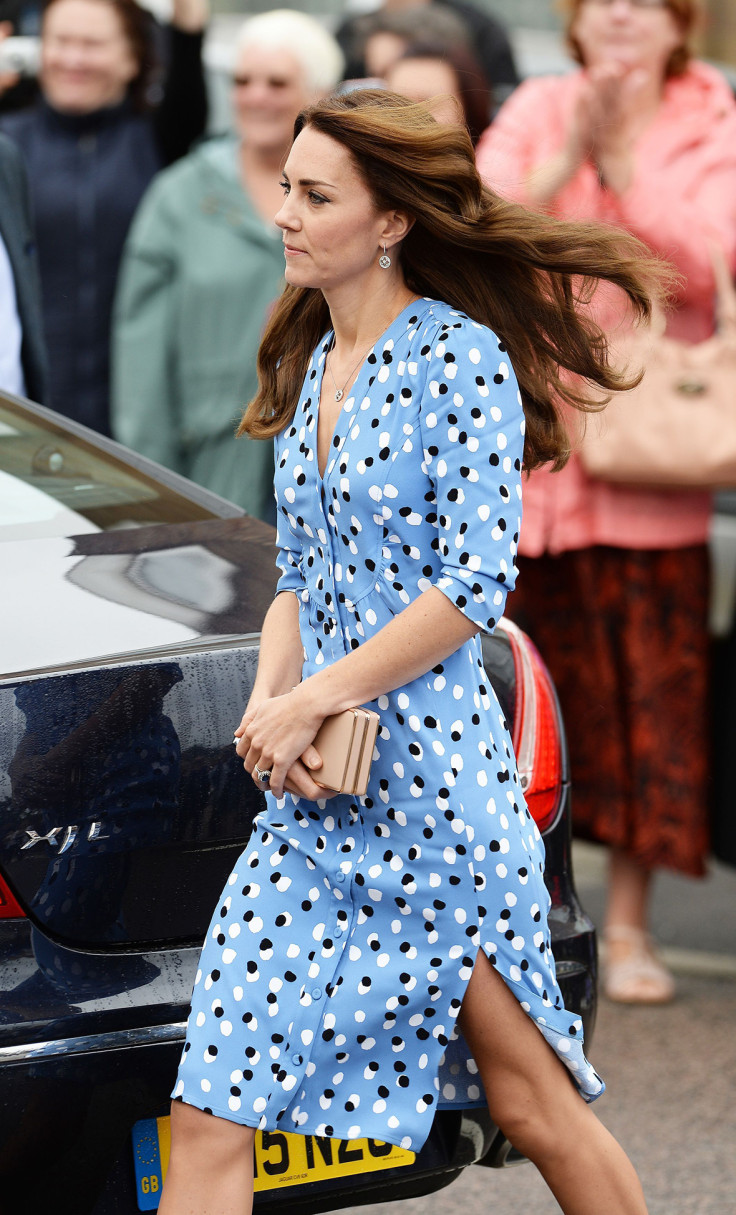 The couple – who left their two children Prince George and Princess Charlotte at home for the day – attended classes with young people addressing the issues they are currently facing, such as starting a new school. They will also learn about the children's support from peers and parents that can help them get through these changes.
For the visit, Kate, also 34, looked resplendent in a blue printed dress by New York fashion based designer Altuzarra. Read the full report here.