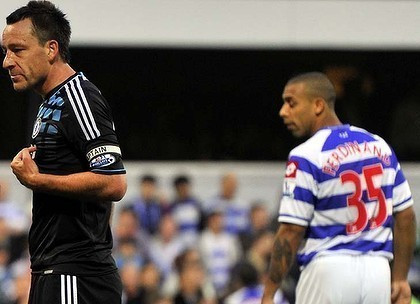 QPR defender Anton Ferdinand has been drawn to tweet on the verdict and punishment handed out to Chelsea's John Terry.
The former England international was found guilty of racially insulting Ferdinand in a league game in October last year, and given a four match ban and a £220,000 fine, pending an appeal.
The 27 year old tweeted, apparently in response to another post, "On a serious note people need 2 read the facts before they send stupid tweets 2 me with liar and grass in it footage don't lie."
Terry, who was earlier tried and found not guilty in a criminal case, was found to have acted contrarily to FA Rule E3[2] and has 14 days, from the receipt of the verdict to appeal his sentence.
Meanwhile, the chief executive of the Professional Footballers' Association (PFA), has also spoken out on the verdict and the case in general, lamenting the delay in putting this matter to rest and suggesting it could have been resolved sooner and with less friction than it has.
"Almost 12 months on and the John Terry case was still not heard by the FA until the day after Luis Suarez shook hands with Patrice Evra at Anfield. Such a delay has allowed the matter to fester and cause divisions in the football family which will take a long time to heal - if they ever do," Gordon Taylor stressed, adding, "We have to move on now and move on together and continue our focus to eradicate racism from the game and society."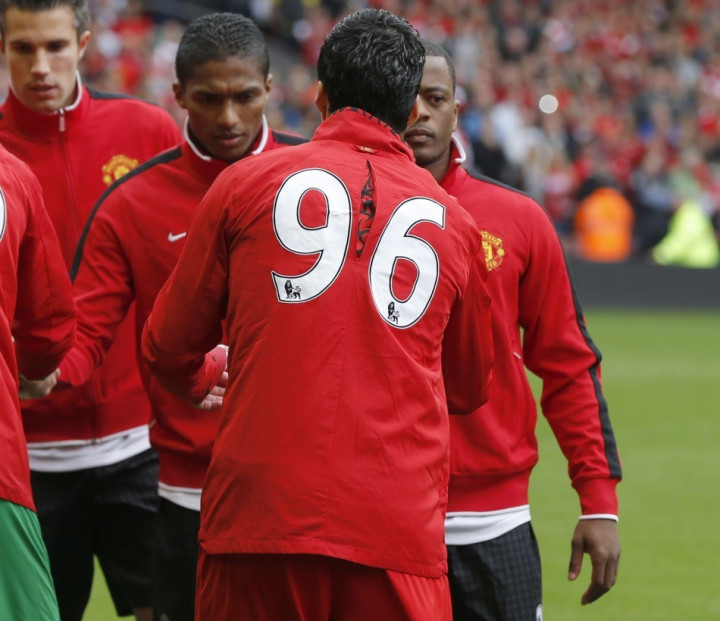 The verdict has not been favourably received in some quarters and has been compared with the eight match ban (and a £40,000 fine) for Liverpool's Luis Suarez (for racially abusing Manchester United left back Patrice Evra).
In addition, Ferdinand's on-loan team mate, Joey Barton, has also hit out at the verdict. Barton was banned for 12 games for violent conduct in the final game of last season, against Manchester City. He has since been loaned out to French club Olympique Marseille but has been forced to serve the length of the ban with the Ligue 1 club.
In two separate tweets, Barton ridiculed the FA and the verdict in the Ferdinand-Terry case:
The first: "Well I think that proves a lot. What an absolute farce. 12 games for violent conduct and only 4 for that. FA should be embarrassed."
The second: "12 games!!! By the FA's perverse reckoning, I'd of got less of a ban for racially abusing the Man City players than tickling them as I did."