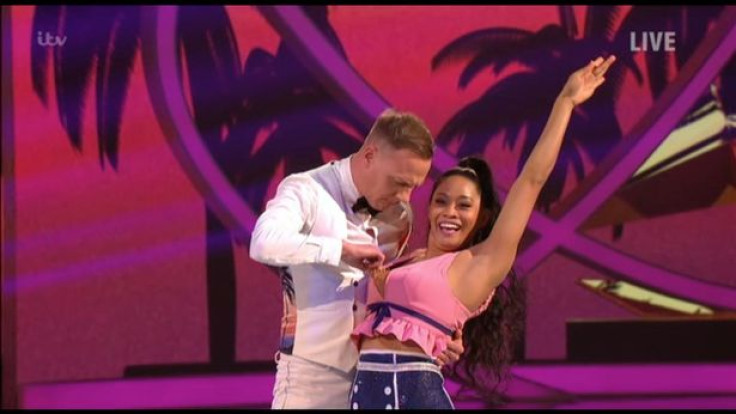 Dancing on Ice viewers have lambasted Antony Cotton for "pulling down" his female partner Brandee Malto's top at the end of their performance last night (7 January).
The 42-year-old Coronation Street star came under fire for bizarrely staring at Malto's cleavage in the middle of the ice rink as he performed in the show's first series in three years.
Cotton, best known for playing Sean Tulley in the ITV soap, confused fans over his antics, with many condemning his behaviour as "totally inappropriate" in the post-Harvey Weinstein climate.
The unscripted moment came after a less than impressive first performance, where a prop was accidentally dropped onto the ice and judge Jason Gardiner compared Cotton to a "gigolo".
The gaffe came halfway through the dance routine when Cotton and Malto appeared to get tangled and their money prop fell onto the ice. Cotton later picked up the note and made light of it by peering down Malto's top.
One viewer wrote on Twitter: "Kids watch this show. It's just not a great example to set and not needed."
Another complained: "Antony Cotton looking down her top. What is that about? Sexual assault right there. Gonna be loads of complaints about that. #DancingOnIce".
While someone else said: "Was there any need for Antony cotton to look down her top like that?! How dare he!! #dancingonice".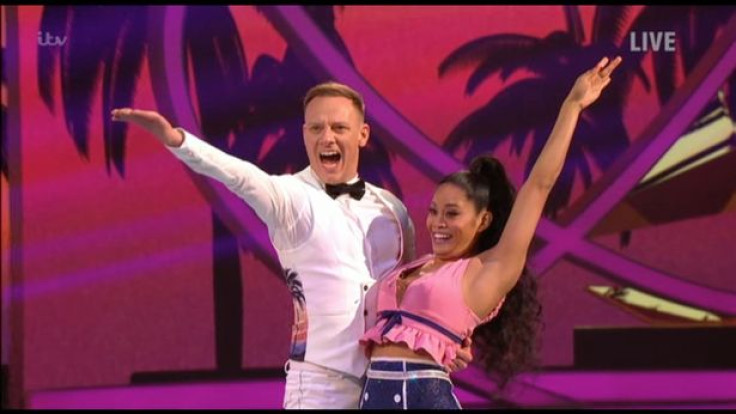 Others were supportive, with one admirer gushing: "You were great @antonycotton we are supporting you all the way".
Another viewer defended him: "For those saying @antonycotton looked down her top. He was clearly looking for the money for the end of the routine that he went and then picked up off the ice! @ITV #goanthonycotton #dancingonice #DancingOnIce Anthony."
Following the performance, Cotton told hosts Holly Willoughby and Phillip Schofield: "I got paid. I'm thrilled with that, I didn't die, or kill Brandee."
He received a mediocre 15.5 points from the judges, with Gardiner confessing: "I didn't understand the rest of the story. Were you a waiter or a gigolo?"
Dancing on Ice continues this Sunday at 6pm on ITV.