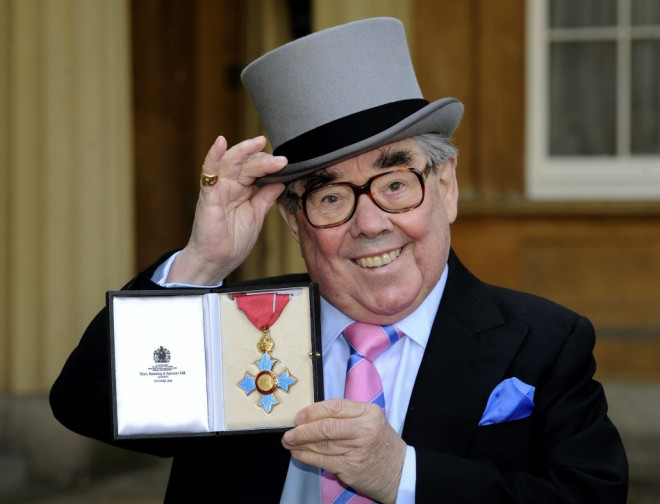 Resilient Ronnie Corbett, the comedy legend, maybe 83 years old but the pocket dynamo of laughter is still gagging for more when it comes to showbiz success.
Reports, including one published by IBTimes UK on March 16, which claimed the much-loved national treasure was retiring could not be further from the truth.
According to a national newspaper Corbett was battling a mystery illness following a spell in hospital and quoted his wife, Anne, as saying he would not be appearing on our television screens again in future.
We now accept this was completely false and that the Sorry! Star was merely undergoing a routine medical procedure. In fact, Mr Corbett is full of the joys of Spring and working on a string of TV and charity projects.
We now accept that his wife was wrongly quoted on this matter and IBTimes UK is happy to set the record straight and apologise for any distress this may have been caused, Mr Corbett, his wife and the comedy star's legion of fans.