To mark the fifth birthday of the App Store on 10 July, Apple has started offering several previously paid-for apps for free.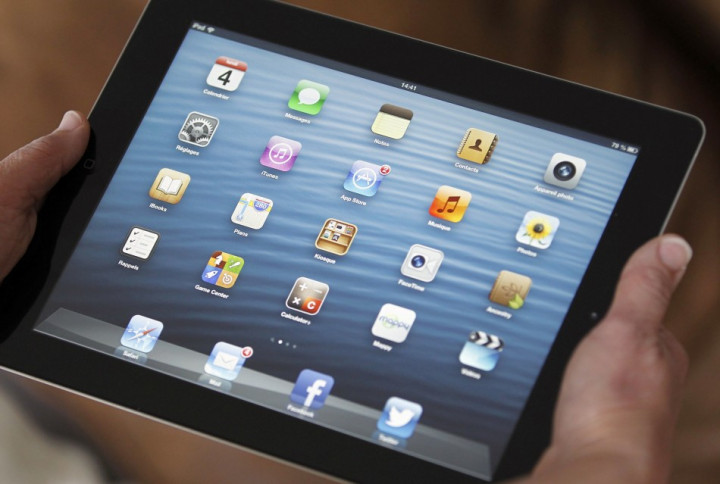 Several games including Infinity Blade and Superbrothers Sword and Sworcery are now available to download for free, as are productivity apps such as Over and Day One.
After launching in July 2008, the App Store has seen 50 billion apps downloaded by Apple users. As well as offering free apps to mark the occasion, Apple has created a poster showing a timeline of App Store milestones, including the launch of the iPad in 2010 and the release of Draw Something, which rapidly gathered more than 50 million downloads across mobile platforms after launching on the App Store in February, 2012.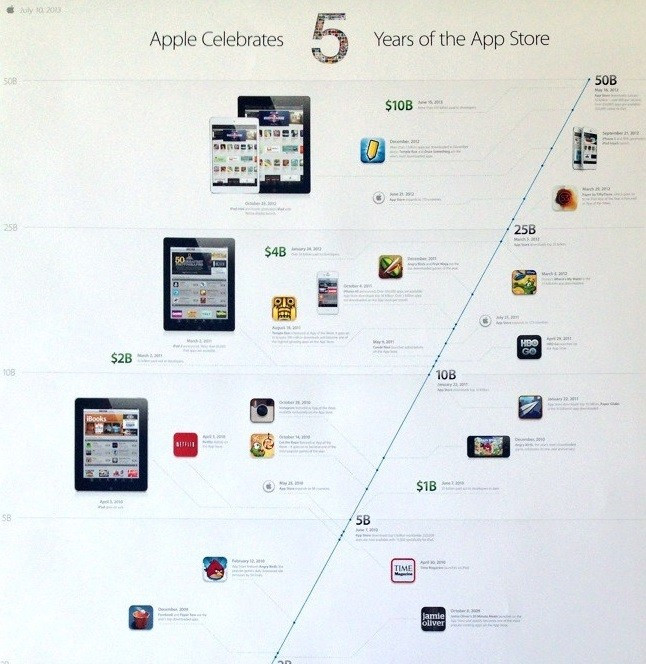 Other popular apps include Temple Run, which originally launched on the App Store and has since been downloaded more than 100 million times and Angry Birds, which since arriving on iOS in 2009 has now been downloaded 1.7 billion times.
Apple has not officially said that the free app offers are connected to the Store's fifth birthday, but the tech-giant has previously rolled out deals to celebrate app milestones.
As well as celebrating the App Store's fifth birthday, Apple previously awarded Brandon Ashmore, the man to download the 50 billionth app, a $10,000 (£6,700) App Store gift card.
$500 gift cards were also offered to the first 50 people to download an app after the 50 billion milestone had been passed.
"The App Store completely transformed how people use their mobile devices and created a thriving app ecosystem that has paid out over nine billion dollars to developers," said Eddy Cue, Apple's senior vice president of Internet Software and Services, at the turn of the milestone. "We're absolutely floored to cross this milestone in less than five years."
When it originally launched in 2008, the App Store hosted just 500 apps. In June, Apple announced the Store now held over 900,000 different apps, many more of which are expected to be made available for free to mark the fifth anniversary.