A smaller version of MacBook Pro with Retina Display is in production and is expected to be released this autumn according to one analyst.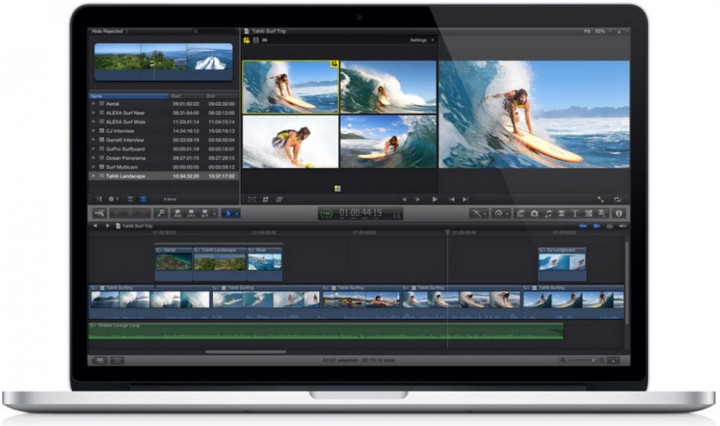 Richard Shim, NDP DisplaySearch analyst, spoke to CNET, and said that production of the 13.3in MacBook Pro is already under way and that the resolution of the display is set to be 1,600 x 2,560 pixels. "The supply chain indications are that for a MacBook Pro 13.3 - not a MacBook Air," said Shim.
Apple recently launched its 15in MacBook Pro with Retina Display which features a screen resolution of 1,800 x 2,800 pixels giving it a pixel density of 220 pixels per inch (ppi), well above any other laptop on the market at the moment.
The MacBook Pro is the latest Apple product to feature a Retina Display, following the iPhone and the new iPad, which comes with a resolution of 1536 x 2048 pixels with 264 ppi.
Up to two million units of the 13.3in MacBook Pro with Retina Display are expected to be manufactured, claims Shim. Production of the device is said to have commenced in the third quarter of 2012. The displays for the new laptop are being supplied by Samsung, LGD and Sharp.
The 13.3in MacBook Pro is expected to be priced at less than the £1,799 starting price of the 15in MacBook Pro with Retina Display. The 13in model will be thinner than the 15in model, according to Shim.
KGI Analyst Ming-Chu Kuo had revealed to Apple Insider back in June following Apple's Worldwide Developers Conference (WWDC) that the Cupertino-based company was expected to produce a 13in MacBook Pro with Retina Display and the device was likely to be unveiled sometime in September with a market release following in October.
"Apple has highest hopes for the 13in MacBook Pro with Retina Display. But Apple was likely unable to unveil the new product at Worldwide Developers Conference this week because of low yield rate and greater assembly difficulty," said Ming-Chu Kuo.