Apple has uploaded the 22 October press conference, where it announced the new iPad Air, iPad mini with Retina Display and a host of other products and updates.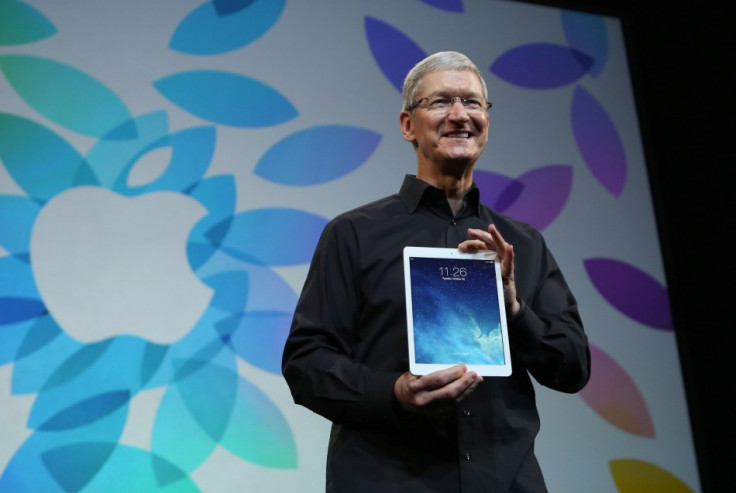 The keynote address, headed by CEO Tim Cook, can be watched in full at this link, although you will need to visit the page using Apple's own Safari browser, and you need to have the newest version of QuickTime installed.
Below is a rundown of what was announced by Apple this evening:
OS X Mavericks is out now and free to download for all OS X Lion and Mountain lion users, bringing a number of visual updates to Apple's computer operating system, along with new iBooks, Maps and Calendar applications.
Must read: How to prepare your computer for Mavericks, and install the new Mac OS.
The radical new Mac Pro, with its unique cylindrical design, will go on sale in December, priced from £2,499, Apple has announced.
The base model is powered by a 3.7GHz quad-core processor with 12GB of RAM, 4GB of graphics memory, and 256GB of solid-state storage. Users needing more power can increase the specification to include a massive 64GB of RAM, 6-, 8-, or 12-core Intel Xeon processors, up to 6GB of dedicated graphics memory, and up to 1TB (terabyte, 1,000GB) of solid-state storage.
Apple has announced the new iPad Air, featuring a faster processor, and slimmer, lighter design. The new iPad's screen bezel is much smaller than the previous model, and thickness is down 20% from last year's model to 7.5mm.
Described as "the biggest step yet" for the range, the new fifth-generation iPad goes on sale in the UK on 1 November, priced the same as before, starting at £399 for the 16GB Wi-Fi-only model.
Apple has announced the new iPad mini, with a high resolution Retina display and quad-core A7 processor, but rumoured Touch ID fingerprint scanner is missing.
Maintaining the same 7.9in screen size and overall appearance, the new iPad mini now has a resolution double that of last year's model, up to 2048 x 1536 - the same as the larger iPad. Giving both tablets the same resolution makes app developers' lives easier, as they don't need to rescale their applications to fit a new resolution. The new tablet will go on sale sometime in November, starting at £319, a £50 premium over last year's model.
The new iPad Air has an improved design, faster processor and less weight, but should iPad 4 owners upgrade?
The iPad mini now has a high-resolution Retina display and quad-core A7 processor, but will this be enough to tempt consumers to upgrade after one year, and pay the increased £319 starting price?