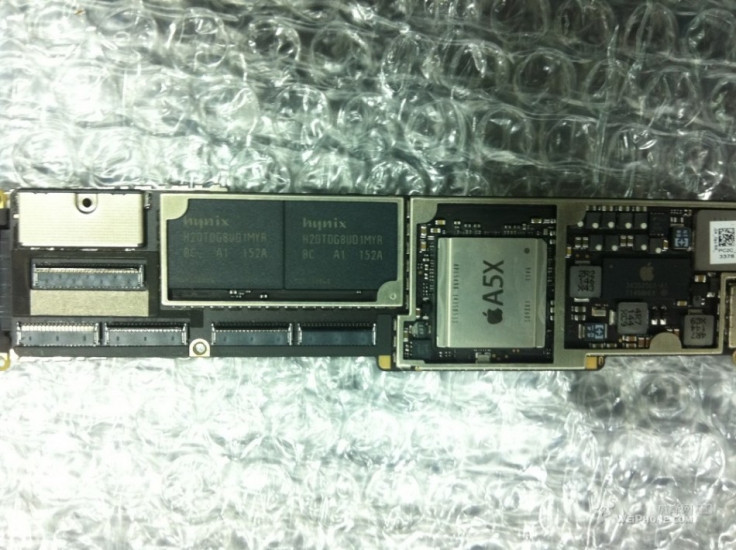 Speculation is rife about the next-generation iPhone's features and release date. Perhaps, plenty of concept designs have gone viral too.
Apple is apparently testing its new chip for the upcoming iPhone 5. According to 9To5Mac, it is reported that the tech giant is testing a variation of the A5X chip in an iPhone. The future iPhone will not include the iPhone 4/iPhone 4S design, but the company is conducting the test in the older casings.
The A5X processor was used in the new iPad to deliver high-performance and low-power system-on-a-chip with quad-core graphics. Like the new iPad, the iPhone 5 prototype allegedly includes a 1GB RAM. The prototype, codenamed as N96 is unlikely to be included in the next-generation iPhone. The rumoured prototype has a variation of the A5X's S4L8945X architecture.
According to site, the iPhone 5 prototype is meant for internal-testing to check the performance of A5X chip in the new iPhone and it is not the actual iPhone.
According to 9To5Mac, it is also reported that new iPad's A5X chip beats the powerful Tegra 3 in most benchmark tests. Gamers could benefit from the new A5X chip, since the enhanced graphics processor offers a smoother and best quality gaming experience.
It is reported that the tech giant is also working on an updated version of the iPod Touch. The iPod Touch was the only iOS device which has not received any updates in 2011. However, Apple seems to work on the fifth-generation iPod Touch which is labelled iPod 5, 1. Perhaps, the company is trying to bring major changes in the iPod Touch, meaning a high leap from 4, 1 to 5, 1.
Apple's next-generation iPhone could be simply named iPhone 5. It is not certain if the company could come up with the numbers in the naming of its product. Possibly, one could expect the device to be named new iPhone too.
According to recent rumours, the iPhone 5 is expected to launch in Oct 2012. The company has not made any official declarations about the release date.