Apple has issued an update to its App Store Review Guidelines that includes the acceptance of "approved" cryptocurrencies.
This could pave the way for new integrated bitcoin payment systems into applications on iPhones and iPads, as well as the introduction of Apple's own digital currency.
"Apps may facilitate transmission of approved virtual currencies," the terms state, "provided that they do so in compliance with all state and federal laws for the territories in which the app functions."
Apple has not provided any further details about the new update and is yet to respond to a request for comment.
Introducing iMoney
Last year, the US Patent and Trademark Organisation (USPTO) published a patent application for a virtual currency designed by Apple called iMoney.
The technology described in the patent allowed users to store iMoney in the cloud and make payments through their iPhone and iPads.
One method suggested for allowing users to generate their own iMoney included through watching advertisements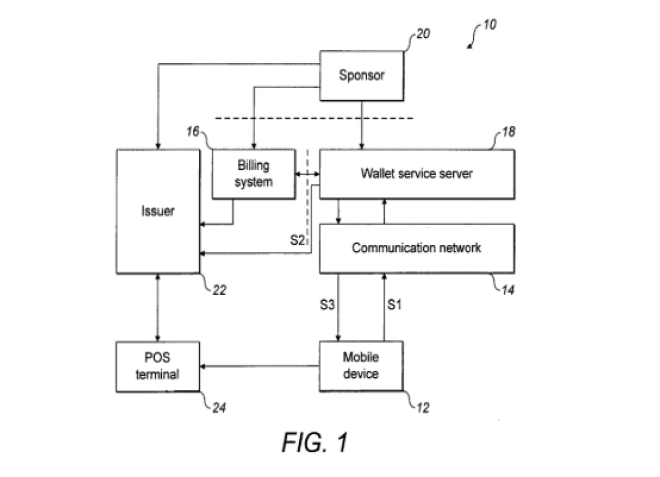 Banning bitcoin apps
Apple has previously been considered opposed to bitcoin and other cryptocurrencies. Bitcoin wallet apps, including Blockchain, were removed from its App Store, resulting in a backlash from the bitcoin community.
In February, videos on social news site Reddit began appearing of disgruntled bitcoin supporters destroying Apple devices in response to the banning of Blockchain. A subsequent petition to reinstate the wallet apps received 6,000 signatures.
Blockchain CEO Nic Cary responded to a query on Twitter about when a new app for the iOS might be expected, saying, "as soon as Apple re-approves it! Let Tim Cook know you want Blockchain back in the App Store."

In response to Apple's latest move, bitcoin advocate Roger Ver said: "It looks like Apple saw the incoming bitcoin tsunami and decided that they better be ready for it rather than get washed away.
"This move will certainly help Apple maintain their relevance and will help bitcoin spread to an even larger audience."