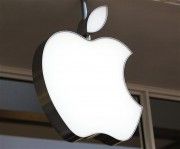 The iPhone 4S and Steve Jobs' death contributed to earn Apple UK 14 million hits in October, making it the second most popular online shop in the UK.
Amazon tops the charts and, surprisingly, Argos is in third place. CNET reports that Apple's 14 million months hits accounts for one in 250 of all website visits made by UK internet users.
It is thought that October was Apple's busiest ever month as the iPhone 4S was launched - along with some changes to the iPod range - and company co-founder and former CEO, Steve Jobs, passed away after a long battle with cancer.
The figures were recorded by website tracking company Experian Hitwise, and marketing research analyst James Murray said: "The tech world mourned the death of Steve Jobs this quarter but Apple goes on...and the launch of the iPhone 4S has helped push Apple to its highest ever ranking in the Hot Shops List."
Apple and Amazon top the online leader board and this Christmas the two tech giants will go head-to-head with their iPad and Kindle devices, as well as their enormous multimedia stores.
Experian Hitwise said: "Amazon UK and Apple are not the two biggest brands in online retail, and this Christmas they will go head to head in the gadget wars as the Amazon Kindle contends with the Apple iPad.
"Our data shows that iPad is the more popular gadget online but the Kindle's lower price point may entice shoppers this Christmas."
Those hoping for an iPad for Christmas might soon be disappointed, however, as Apple is expected to announce the iPad 3 in January. With a super-high-resolution Retina display and increased power, the iPad 3 is tipped to be released in March 2012.