Apple has purchased indoor mapping startup WiFiSlam for $20 million (£13m) as the company looks to bolster its location tracking capability.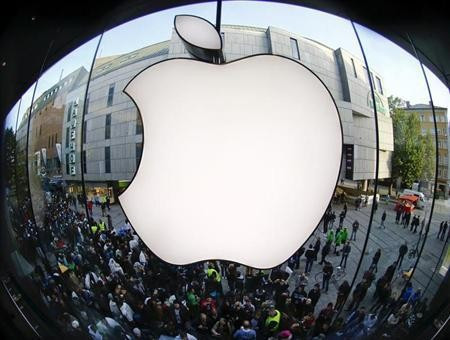 Speaking to The Wall Street Journal, a spokesperson from Apple confirmed the deal to purchase WiFiSlam, though would not reveal any details, simply explaining that Apple: "buys smaller technology companies from time to time."
However, as is clear following the launch of Apple Maps last year, Apple is looking to raise its mapping technology to be on par with rival company Google.
Founded in 2011 by former Google intern Joseph Huang, WiFiSlam uses compass and Wi-Fi network information from your smartphone to pinpoint your indoor location within an approximate range of 2.5 metres.
Its purchase by Apple represents an increasingly heated battle over mapping technology between the iPhone maker and Google which currently dominates street level mapping with its Street View technology and offers indoor maps in some locations such as airports and shopping centres.
WiFiSlam's accurate indoor mapping could also be used to improve the Apple Maps service which, after launching last year, was met with frustration by iPhone users who found it difficult to use and inaccurate. Previously, mapping on iOS was handled by a default inclusion of the Google Maps app, which was dropped in 2012 to be replaced by Apple Maps.
WiFiSlam also allows other location-based services such as proximity-based social networking, whereby your smartphone alerts you when people from your one of your circles of online friends is nearby. It also has retail implications and, like an app currently in development by fashion chain Cache, will alert you to offers or products available in nearby shops.
Before being purchased by Apple, WiFiSlam was seeking investments independently and, according to investor site Angel List, received funding from Google employee Don Dodge.