The second generation iPad mini is soon to enter mass production and will feature a high-resolution Retina display provided by rival tablet manufacturer Samsung.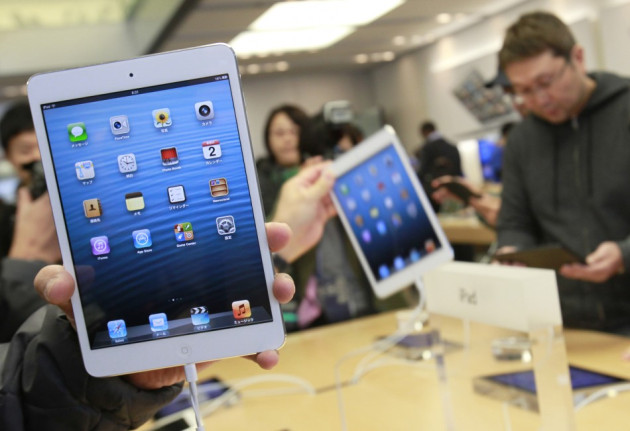 Speaking to the Wall Street Journal, sources familiar with the as-yet unannounced second generation iPad mini said Apple's suppliers were gearing up for mass production and that the device's Retina display will be produced by LG, Sharp and Samsung.
Although hugely popular with consumers, the original iPad mini, which went on sale in November, has the same 1024 x 768 screen resolution as the two-year-old iPad 2, and now that Google has updated its rival Nexus 7 to offer a resolution of 1920 x 1200, Apple will want to show it can keep up with the competition.
"Apple is working with suppliers in Asia on its next iPad mini with a high-resolution 'Retina' display, unlike the current iPad mini that comes with a lower-resolution screen," the WSJ reports.
As well as the higher resolution Nexus 7, Reports this week suggest the 2013 version of Amazon's Kindle Fire HD will also have a higher resolution display.
Retina
Apple first introduced the Retina technology with the iPhone 4 in 2011 and since then it has been used on the high-resolution screens of the full-size iPad and some versions of the MacBook Pro laptop; Retina screens are described as having so many pixels that each cannot be seen by the naked eye, resulting in smoother text and higher quality images.
The WSJ added: "The size of the new tablet will likely be the same as the current 7.9in model...Apple has also been contemplating multiple colour back covers for the new tablet."
Adding more colours to the black or white option currently available sounds plausible, as Apple already offers the iPod touch in five different colours and recent reports from the supply chain claim a colourful and cheaper iPhone is also in development.
High-profile
Sources say Apple had originally planned to only use LG and Sharp in the manufacture of the new iPad mini's screen, but drafted in Samsung "to ensure adequate supply" was made available for what will no doubt be a high-profile launch; the current model uses screens from LG Display and Taiwan's AU Optronics Corp.
The relationship between Apple and Samsung is a complicated one which began when the South Korean company was chosen to produce chips for some models of iPod, and later went on to provide processors for the iPhone.
But Samsung's sudden rise to become the world's largest mobile phone manufacturer has turned Apple into a direct rival as well as a customer. The two companies are still locked in courtroom battles in various countries, accusing one another of copying each other's designs.
Although Apple has tried to move its orders away from Samsung, few other manufacturers can supply the quantity and quality of products the iPhone maker demands. A manager at AU Optronics told the WSJ: "We cannot take [Apple's] orders because our rate of output efficiency is too low to be profitable," adding that the company does not make a profit from manufacturing screens for the iPad mini.