Apple CEO Tim Cook has dismissed a lawsuit filed against his company for not paying out enough dividends to shareholders as a "silly sideshow," at the Goldman Sachs Technology and Internet conference.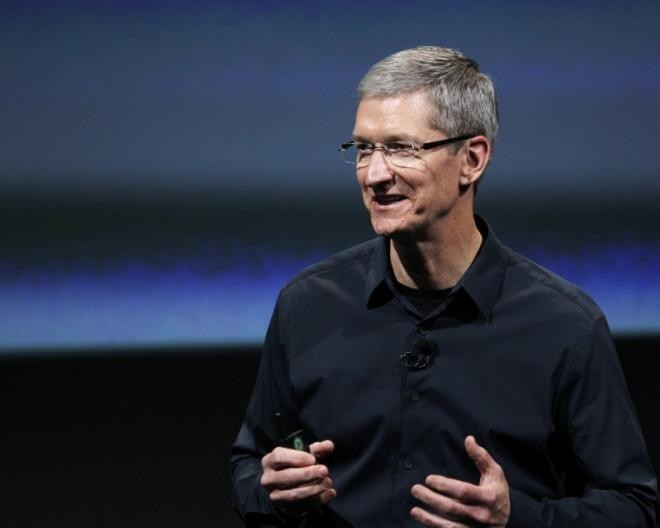 The iPhone maker was criticised last week by activist investor David Einhorn, who said the company has a depression-era mentality due to its unwillingness to part with its enormous cash reserves.
"Frankly I find it bizarre that we would find ourselves being sued for doing something that's good for shareholders. I think it's a silly sideshow," Cook said at his second appearance as CEO at the conference.
"Apple doesn't have a depression-era mentality," Cook continued. "Apple makes big and ambitious bets on products and are conservative financially. We are investing in retail stores, innovation, R&D, new products, supply chains, acquiring some companies...we announced a year ago that we'd be returning $45bn to shareholders by dividends and buybacks, and $10bn of that has been completed."
Cook added that a company with a depression-era mentality would not have done those things, but accepts that the proposal put forward by Einhorn and Greenlight Capital is "creative" and it will be thoroughly evaluated.
Hedge fund manager and owner of Greenlight Capital, Einhorn told CNBC last week that Apple has "sort of a mentality of a depression. In other words, people who have gone through traumas...and Apple has gone through a couple of traumas in its history, they sometimes feel like they can never have enough cash."
Filed to the US District Court in Manhattan, Einhorn's lawsuit targets a proposal by Apple to eliminate "blank check" preferred stock from its charter. The board now has the option to issue preferred stock, but will ask shareholders at its annual meeting on 27 February to vote on a proposal that would first require shareholder approval.
The activist investor is urging shareholders to vote against Apple's plan, and put forward his own proposal for Apple to issue preferred stock - which he deems superior to dividends or share buybacks - with a perpetual four percent dividend.
'We will look again at large acquisitions'
Further enforcing the view that Apple is willing to spend some of its vast reserves, Cook said that the company's acquisition strategy is fairly small, but it has averaged one "every other month," and that it has looked at large companies to acquire, "but in each case they didn't pass our test...we've looked at more than one and we would look again.
"But we're disciplined and thoughtful and don't feel a pressure to just go out and acquire revenue. We want to make great products, and if a large company could help us do that even better then that would be of interest...but the cash is not burning a hole in our pocket."
Speaking about Apple's innovation culture, Cook sounded as if he could not be happier with the current team of executives around him at the Cupertino headquarters.
Looking forward to the next iteration of iOS, expected to be announced at Apple's WWDC event in early summer, Cook said of Jony Ive, head of industrial design that "[he] has the best taste in the world and [is] the best designer in the world; he's now bringing his talents to our software and I'm ecstatic about this."
A budget iPhone
Apple's reluctance to follow Samsung and others in producing a cheaper smartphone was once again put to Cook, who defended the company's strategy by addressing the iPhone 4 and 4S, which have both seen price cuts.
"With iPhone we lowered the price of iPhone 4 and 4S, and in the December quarter we didn't have enough supply of iPhone 4. It surprised us as to the level of demand we had for it. We have made moves to make things more affordable."
Finally, Cook was asked about the iPhone's screen size, and that the larger iPhone 5 is still some way behind most of its rivals. Cook dismissed large screens as being a bad thing, and instead emphasised on the quality of Apple's screen over the size of it.
Cook said the need for larger screens was one of "those things tech companies invent to make up for not having a great product and experience...colour saturation of OLEDs is awful. Our Retina screen is twice as bright as OLED.
"There are many attributes to a display, Apple focuses on every detail to offer the best...customer experience is more than what can be defined by a single number."