The salary of Apple CEO Tim Cook fell almost 99 percent this year, as the 52-year-old received $4.17m, down from the $378m he earned in 2011.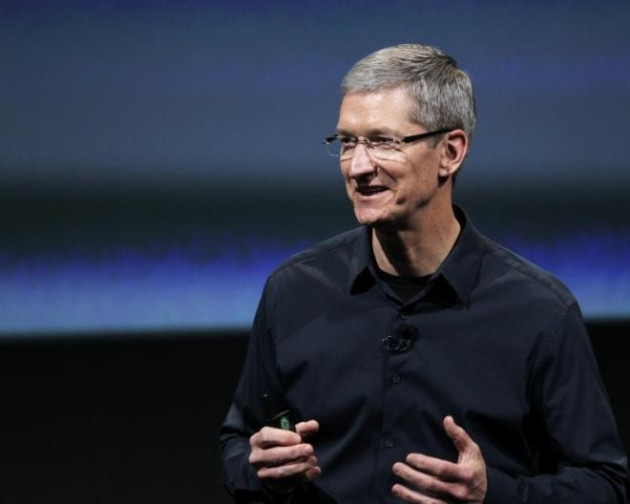 The iPhone maker's regulatory filings revealed that the CEO's salary for 2012 is made up of a basic salary of $1.36m and $2.8m in incentive plan compensation, but he was not given any stock options.
Cook received over 90 times this figure in 2011, but $376.2m of that was from stock given to him when he took over as CEO.
Although this made him the highest paid CEO in the US in 2011, he will not actually receive the payout until August 2016, when he can cash in half of the one million shares awarded to him. The other half follows in 2021 - assuming he is still CEO of Apple.
His pay packet put him way ahead of Microsoft CEO Steve Ballmer on $1.38m and Amazon boss Jeff Bezos, who was paid just $81,840 with no stock options.
Apple CFO Peter Oppenheimer was paid $68.6m in 2012 - this is up from $1.42m last year, but almost all of his pay is made up in stock awards.
Bob Mansfield, senior vice-president of technologies, received $85.5m for 2012, of which $83m was in Apple stock.
According to Bloomberg, at least five analysts have cut their price targets for Apple since 16 December after a successful start to 2012 saw talk of a $1,000 share price being possible by mid-2013. Numerous setbacks, such as the failure of iOS 6 Maps, have led to more conservative estimates, as Apple looks to end the year at around $510, down from a year high of $700.