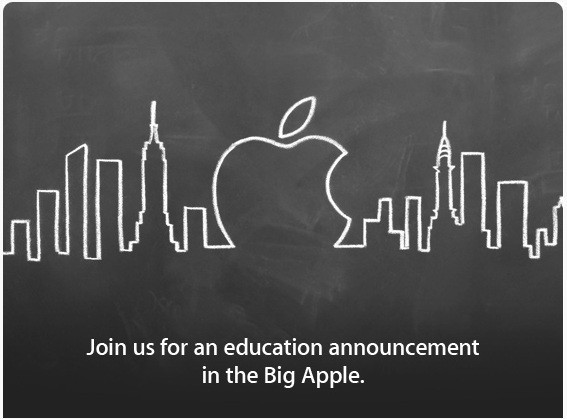 Apple is expected to enter the digital textbook business on January 19 at a media event focused on education.
The Cupertino company will be holding the press conference in New York where it is expected to debut new ebook creation software and announce its entry into the digital textbook industry.
The Wall Street Journal believes that Apple will use the event to shake up the textbook industry, possibly by offering tools to create interactive textbooks for the iPad, and tech site ArsTechnica claims that an ebook creating tool will also be announced.
"The state of software tools continues to frustrate authors and publishers alike, with several authors telling Ars that they wish Apple or some other vendor would make a simple app that makes the process as easy as creating a song in GarageBand," ArsTechnica said.
"Our sources say Apple will announce such a tool."
GarageBand is an application that comes bundled with all new Macs as part of the iLife suite and allows users to easily create songs, podcasts and manuscripts, and then export them to iTunes. The app is also available for the iPad.
Apple blog MacRumors believes that the company will be announcing support for the ePub 3 standard for ebooks, and hopes to open the door for publishers to easily create interactive ebooks.
The Apple event will take place at the Guggenheim Museum in New York at 10am local time / 3pm UK time, and International Business Times UK will be reporting back.