Apple encryption row: Twitter, Google and Microsoft send legal brief supporting tech giant against FBI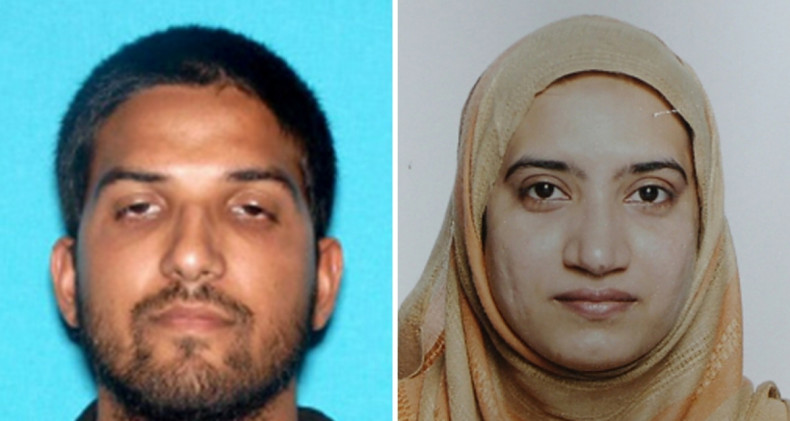 Apple has received backing from a number of rival tech giants in the company's battle to prevent the FBI accessing the phone of Isis-inspired Syed Farook, who with his wife killed 14 people in San Bernardino before being shot dead. Microsoft, Google, Facebook, Twitter, Ebay and LinkedIn are among Apple's Silicon Valley competitors who between them have sent a legal brief supporting Apple to Federal judge Sheri Pym who is due to rule on the case.
Farook, who with wife Tashfeen Malik shot dead 14 people at a Christmas party for public health department workers on 2 December 2015, owned an iPhone which was found on his body. The FBI says information on Farook's phone could be of vital importance and have requested Apple to disable its password-protection software, but the tech giant has refused saying it sets a dangerous precedent.
According to Reuters, the group of companies - including Firefox, Snapchat and WhatsApp - argue in the amicus brief that the All Writs Act, used by the FBI in its court order, was passed in 1789 - before the invention of the light bulb - and therefore cannot be used to force engineers to disable modern technology.
Opinion among relatives of those who died in the shooting are mixed, with some backing the FBI in the hope they will find out why their loved ones died. However others, including the husband of a woman injured in the shooting, filed separate briefs also backing Apple.
"I believe privacy is important and Apple should stay firm in their decision," Salihin Kondoker, whose wife Anies Kondoker was shot three times but survived, said in a letter. "Neither I, nor my wife, want to raise our children in a world where privacy is the tradeoff for security."
Kondoker said there was something else the government should be doing to prevent such tragedies. "In the wake of this terrible attack, I believe strongly we need stronger gun laws. It was guns that killed innocent people, not technology."