The Judge in the historic patent dispute between Apple and Samsung in the US has turned down Apple's application for an increase to the $1bn fine, but has also ruled out a re-trial.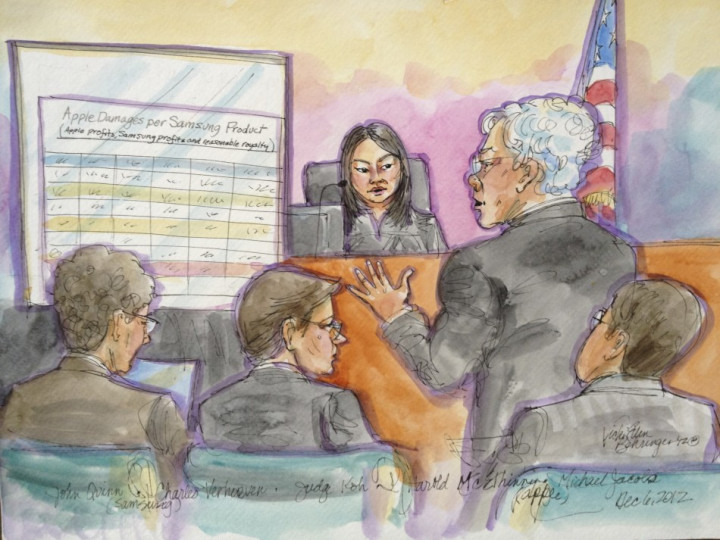 In a 94-page judgement handed down late on Tuesday evening, Judge Lucy Koh entered four more of her long-awaited post-trial orders, indicating that unlike the jury she did not feel that Samsung wilfully infringed on any of Apple's patents.
Judge Koh reversed the jury's decision as she felt Samsung had reasons to believe that what it was doing was legal. However she upheld the jury's decision of finding Samsung liable of infringing Apple patents, turning down Samsung's application for a re-trial, because the original trial was "fairly conducted."
Apple had been seeking to get the record $1.05 billion fine handed out by the jury increased, but because Judge Koh ruled the infringement had not been wilful, this was no longer an option. Apple could have sought a tripling of the damages if the judge had found the infringement to be wilful. She also denied enhancements of trade dress damages on other grounds.
Apple had also been seeking a new trial on issues on which Apple's didn't succeed last August, and she also found two of Samsung's counterclaim patents to be invalid - though the jury didn't find these infringed anyway.
The jury in the trial handed down their verdict on August 24 deciding that Samsung had copied designs for software and hardware from Apple's iPhone, a violation of intellectual property. The verdict was following by a series of post-trial applications by both sides to get the rulings altered in their favour.
On 6 December, a hearing was held to address these issues, and on 17 December Judge Koh issued the first of her post-trial rulings, refusing Apple's application for a sales ban as well as throwing out Samsung demand for a re-trial based on alleged jury misconduct.
The latest set of rulings is not even the end of the matter however, with Samsung's application to have the fine reduced or thrown out altogether still to be ruled on.
It is also expected that both sides will appeal the final District Court ruling, which is now a lot closer, based on elements Apple and Samsung feel are unfavourable.