Ferrari is in talks with Apple to bring more of the iPhone maker's technology to the iconic Italian car manufacturer, chairman Luca Di Montezemolo said.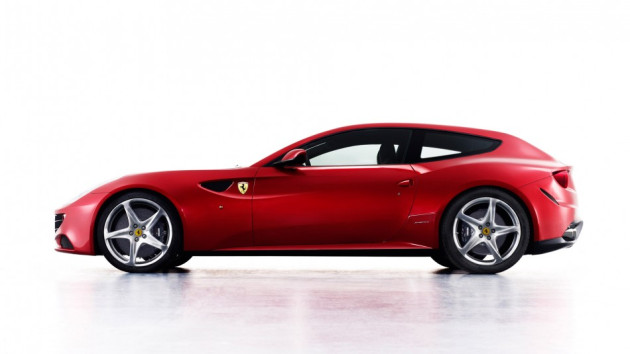 The Ferrari chairman was speaking at the Geneva Motor Show, where Ferrari announced the £1m LaFerrari supercar, which features technology derived from Formula One to give its V12 engine a boost from an electric motor.
Elsewhere on the Ferrari stand was the company's FF, a four-seater grand tourer featuring two iPad minis in the back of the front seats headrests to entertain passengers in the back.
Speaking at the show, Di Montezemolo said his company will be "more precise" on the partnership with Apple in the next few months. Ferrari said in a press release at Geneva: "The FF is also now seamlessly integrated with Apple technologies, thanks to direct access to the infotainment system via Siri voice commands and the adoption of two iPad Minis as the entertainment system of choice for the rear seat passengers."
The FF, which starts at £227,000, support Siri Eyes Free; debuted last year with iOS 6, Eyes Free lets users control their iOS device through Siri voice commands and without taking their eyes off the road or hands off the wheel
This isn't the first time Ferrari and Apple have worked together, as the F430 Scuderia 16M featured an iPod touch mounted in the dashboard for media control.
Eddy Cue, Apple's senior vice president who oversees online services, joined the Ferrari board last year, further strengthening the bond between the two brands.
Speaking last year, Di Montezemolo said he and Cue had spoken for two hours about the companies working together, with the Ferrari boss saying later: "We're building cars, they build computers. But Apple and Ferrari are connected by the same passion, the same love for the product, maniacal attention to technology, but also to design."
Ferrari used Geneva to announce the LaFerrari, a replacement for the decade-old Enzo, with its extreme styling, 950bhp V12 engine and £1m price tag. The flagship Ferrari can accelerate from 0-60mph in "under three seconds" and to 186mph in 15.5 seconds, comfortably faster than both the Bugatti Veyron and fellow Geneva headliner, the McLaren P1.