Apple chose to ditch Google as its maps supplier more than a year before a contract between the two companies was due to end, according to independent sources familiar with the matter.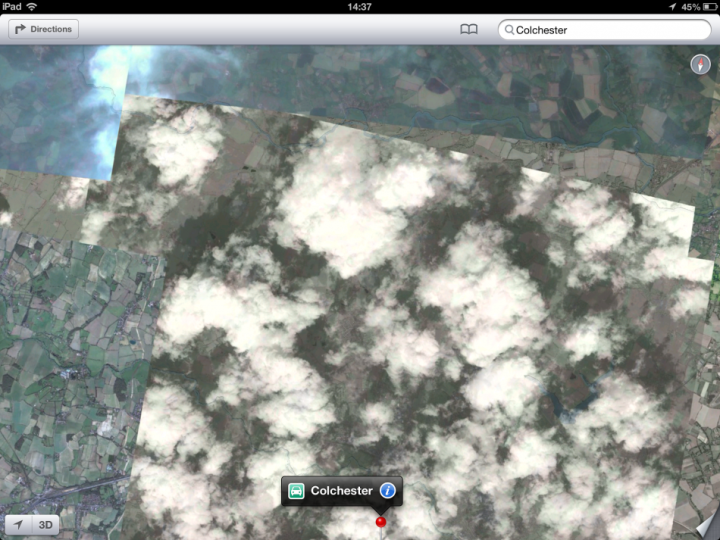 Speaking to The Verge, the two sources have come forward as Apple's own maps applications in iOS 6 has undergone a week of embarrassment as frustrated users have found many errors with the mapping information.
The sources claim that Apple's decision to part ways with Google came more than a year before the new Maps app in iOS 6 was first shown off in public at the WWDC event in June, and led to Google scrambling to develop its own app for iOS devices.
Both sources say that a new Google Maps app for iOS is still incomplete and currently not due to launch for several months - despite these claims, Google's executive chairman Eric Schmidt said earlier this week that "We haven't done anything yet with Google Maps," adding that Apple would "have to approve it. It's their choice."
Apple's decision to stop dealing with Google a full year before it had to, is apparently down to turn-by-turn navigation, which Google uses in its own Android maps app, but not in the now-extinct iOS version.
The iPhone maker then chose to create its own app - with the help of TomTom, OpenStreetMap and many others - which includes the navigation feature.
Since iOS 6 became available on 19 September - and was then downloaded by a staggering 100 million users in less than a week - Apple has gone through heavy turbulence as users found place names spelt incorrectly, towns located wrongly, parks being replaced by fictional airports and some satellite imagery bordering on unusable.
Defending its application, Apple said that the "new map service is a major initiative and we are just getting started with it," and added that it will improve as more people use it.
IBTimes UK spoke to mapping expert Max Canty this week and he told us that it seems clear that Apple has rushed the iOS Maps app to launch it alongside the new operating system and iPhone 5.
More than that, Canty told us that issues arise when data from many mapping databases is blended together.
"What Apple has done, is it has taken data from TomTom, and TeleAtlas which it bought in 2009, and mixed this with data from many other companies, and because this is an automated process and each database could be catalogued slightly differently, that's where problems start to arise."
Looking at why some place names are wrong, Canty told us: "For example, Leamington Spa is called that when you search for it in iOS 6, but written on the map itself is Royal Spa. That's probably because one mapping database lists it with the Royal and another might have it without, so when the two are combined Royal Spa has been created by mistake."
Presumably Apple is hoping that these users will report problems with the mapping service, and they can do so by dropping a pin, tapping 'Report a Problem' and filling out a form of suggested corrections.
With Doncaster still called 'Duncaster', Colchester completely covered in cloud and much of York appearing in black and white, it seems that Apple is yet to act on these suggested changes by its users.