Apple hires 'secret agent' to create digital number plates for car project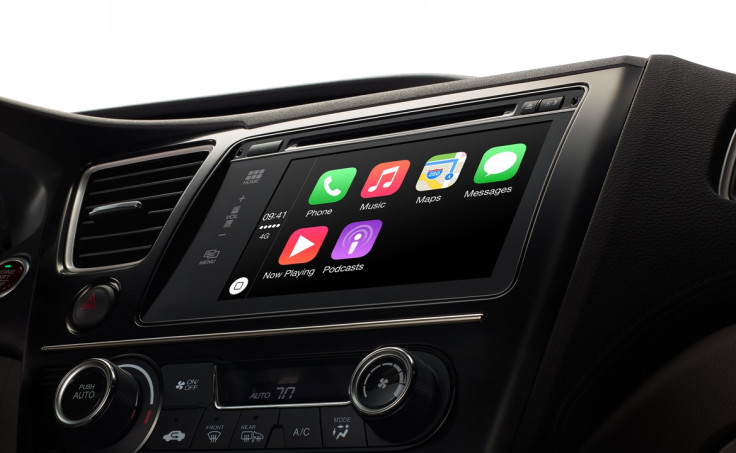 One of Apple's newest employees describes himself as a 'secret agent' and could have been hired to produce digital number plates for the company's upcoming electric car. The hiring is just one of many made in 2015 that suggest Apple is working hard to produce its first vehicle.
Rónán Ó Braonáin went to university in Dublin, Ireland, and previously worked as a software engineer at BMW for three years, during which time he took a course on prototype electric vehicles. He then worked at San Francisco-based Reviver, a company that created the world's first digital number plate.
Braonáin worked at Reviver for five months between April and August 2015, before transferring to Apple, where he describes his role on LinkedIn as "Secret Agent @ Apple Special Projects" and is based at the company's California headquarters. Before Reviver, Braonáin was the chief technology officer at Vision Fleet, a company promoting the use of electric vehicles in company car fleets.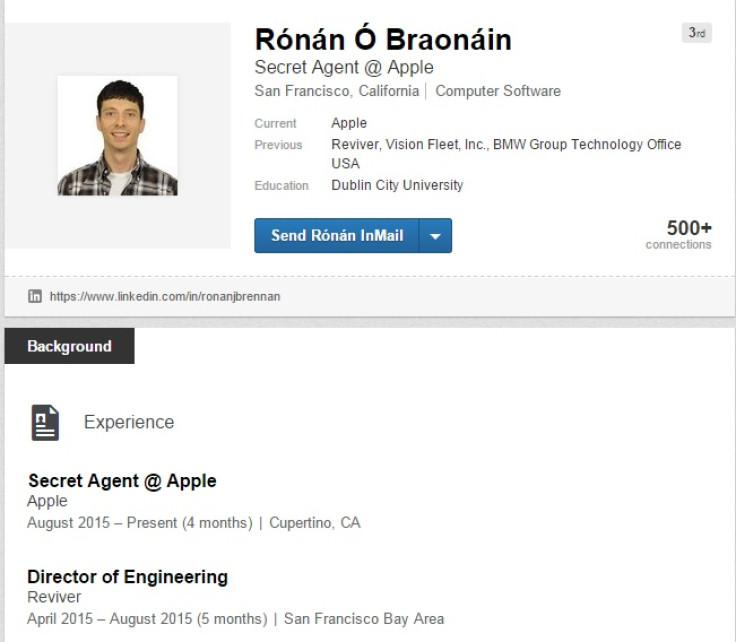 Rónán Ó Braonáin describes himself on LinkedIn as a 'Secret Agent' at Apple
Screenshot
Although yet to appear on public roads, the idea of a digital number plate is a sound one. Assuming there is an internet connection, cars without road tax could automatically display a message saying so; so too could stolen cars, and agencies like the DVLA can save money by not producing physical plates when they are swapped from one car to another.
If Apple is looking at producing digital number plates for its car, it will need to overcome the obvious problems with making computer screens durable enough to survive harsh weather and road conditions, be visible in bright sunlight, and not become a target for thieves or vandals.
Known internally as Project Titan, Apple's car programme is believed to employ around 1,000 people and is aiming to have a vehicle ready for production by the end of the decade.
© Copyright IBTimes 2023. All rights reserved.