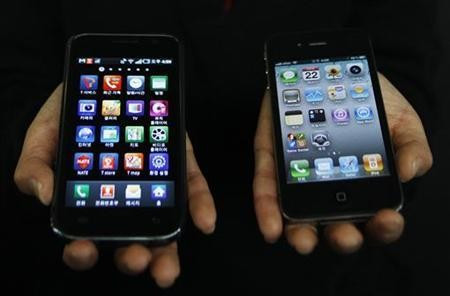 While Apple's iPhone series of devices has stolen Nokia's crown, new research shows Samsung catching up, boasting the largest year-over-year growth of any phone maker.
A report from the IDC Worldwide Mobile Phone Tracker indicated that as the mobile phone market figures collected at the end of 2011's second quarter showed a 65.4 per cent year-over-year growth in the global mobile phone market.
According to the report mobile phone sellers shipped roughly 106.5 million units in Q2 2011 marking a 41.1 million growth over Q1.
The paper marked Apple's iPhone series as the world's most popular smartphone. The device reportedly shipped 20.3 million units in the quarter, thus netting a 19.1 per cent share of the market. This compares to last year where the company shifted 8.4 million iPhones and commanded a 13 per cent share.
While still below Apple, tech rival Samsung boasted the most impressive growth of any smartphone maker. The company shifted 17.3 million devices, garnering an impressive 16.2 per cent market share. This marked a 380.6 per cent increase over 2010, where the company only moved 3.6 million units, accounting for 5.6 per cent of all mobile phone sales.
The report highlighted the strength of Samsung's Galaxy range of smartphones as the chief reason for the company's dramatic growth.
As predicted, the growth of the two tech giants sounded the death knell for former smartphone titan Nokia. The Finnish phone maker saw a disastrous downturn in its market share, which dropped from 37.3 to 15.7 per cent.
The IDC attributed Nokia's sizable drop to the unpopularity of its Symbian operating system.
Senior research analyst with IDC's Mobile Phone Technology and Trends team Ramon Llamas commented on the boom:
"The smartphone market leadership change signifies the parity that comes with a fast-growing market such as smartphones.
"There is no runaway leader in the market, which means there could easily be further Top 5 vendor changes to come."
Apple, Samsung and Nokia all declined to comment on the IDC's report.