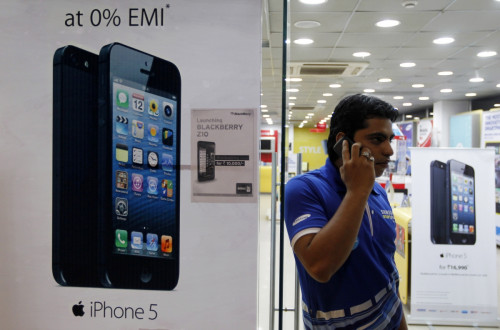 Apple is to bring the 8GB version of the iPhone 4 out of retirement in India in order to increase its market share.
Apple stopped selling the iPhone 4 in September 2013, more than three years after it launched in June 2010. The iPhone 4 has been succeeded by the iPhone 4s (October 2011), the iPhone 5 (September 2012) and iPhone 5s (September 2013).
The move has yet to be made official by Apple, but has been reported by the India newspaper The Economic Times, which quotes sources at Apple's four top trade partners in India who requested anonymity due to confidentiality clauses.
It is expected that stock for the iPhone 4 will come from unsold stock of the handset around the world, although this is again unconfirmed.
While the iPhone 5s retails in India at R53,500 (£531, €637), which is almost a full month's salary for some, the iPhone 4 is to be sold at the new price of R15,000 through buyback and enterprise management incentive (EMI) monthly payment schemes, compared with the original Indian launch price of R26,500.
Premium image
Apple has been losing sales to rival Samsung in India, so in order to attract younger buyers, the iPhone maker took out front-page new paper adverts and ran TV commercials in 2013, offering bonuses for trading in certain phones, seeking to make the iPhone seem cheaper, while still maintaining the brand's premium image.
India is set to become the world's third-largest smartphone market this year, according to Strategy Analytics, with Apple accounting for only 5% of smartphone shipments to India, while Samsung leads with 40% of the market share with smartphones that start from £60.
IDC reports that the Indian smartphone market has grown 229% year-on-year, while sales of feature phones continue to decline.
Feature phones, particularly those from Nokia, have long been most popular in emerging countries where users are used to having to pay the full price of a mobile phone.
While users in developing countries like India were once content with feature phones, younger, brand-conscious buyers want to get onto the smartphone ladder, albeit at a lower price than western markets.