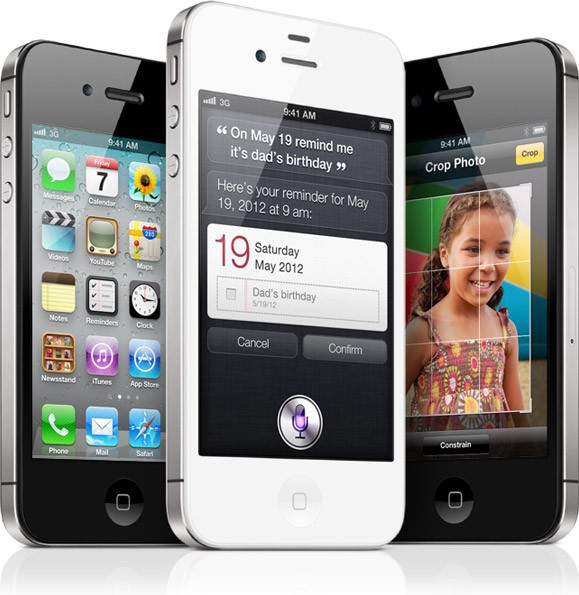 Apple has rammed up production of the iPhone 4S due to unprecedented demand running up to Christmas, according to city analysts.
The iPhone 4S has been the most successful iPhone launch ever for Apple and one analyst, Richard Gardner of Citi claims that Apple increased production just last week.
"Our meetings in Taiwan suggest that Apple raised 4CQ11 [fourth quarter of 2011] iPhone orders to suppliers meaningfully just last week. The new iPhone build plan is meaningfully above the low-30's million figure that we were hearing previously.
"Given such a significant order increase at this late stage in the quarter, it seems clear that Apple is headed for a meaningful upside surprise on iPhone shipments this quarter."
Mr Gardner's claims tally with most other analysts, with UBS, Stern Agree, RW Baird and JP Morgan all raising their predictions for iPhone 4S sales over the coming weeks.
All of the analysts have upped their estimates for the quarter from the high 20 millions to low 30 millions, with Mike Walkley of Canaccord Genuity saying: "our November checks indicated strong global iPhone sales with Apple share gains versus Android smartphones in the US and Western Europe".
At Apple's most recent sales call back in October, CEO Tim Cook said his team was "very confident that we will set an all-time record in the December quarter for iPhone sakes."
With analysts upping their predictions across the board, Cook will almost certainly be proved correct.
The news of increased iPhone production will come as good news to Vodafone customers in the UK, who have been sold that there is a "one to three week" waiting list for the iPhone 4S.