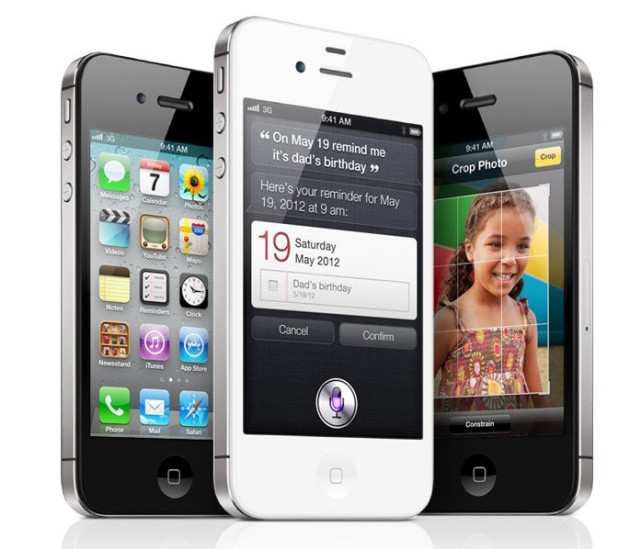 South Korean sales of Apple's latest iPhone 4S have been lower than originally forecast, with Korean customers reportedly disappointed in the phone's performance and lack of features.
The Korea Times reported Wednesday that customers were avoiding the handset due to problems with the new iPhone's battery life and lack of 4G LTE support. The paper went on to report that pre-sales of the 4S had totaled between 150,000 and 300,000 units combined at SK Telecom and Korea Telecom.
It went on to allege that an unnamed source had confirmed that a significant number of pre-orders had been cancelled following reports of the device's shortcomings.
"I dropped my plan to buy the iPhone 4S. It's not wholly new and also there are big problems relating to hardware-related issues," The Korea Times quoted one consumer as saying. "I am a big Apple fan. But I'm very disappointed by the uncompetitive iPhone 4S."
The Korea Times went on say the lack of any major new functions besides Siri was a chief reason for the poor Korean sales. "Except for the Siri function, I didn't find any wow factors about the iPhone 4S and that's why I decided to buy Samsung's LTE smartphone," the Korea Times quoted one customer as saying.
"Also Siri doesn't support Korean language and that means the iPhone 4S is technically the same as the iPhone 4. Why should I pay more to buy the same thing? It's nonsense to purchase the 4S just to show my personal tribute to Steve Jobs."
Despite the slew of alleged negative comments by Korean consumers, Apple's iPhone 4S has done very well elsewhere. According to reports from Apple the iPhone 4S broke Apple's previous pre-orders sales records, boasting 1 million pre-orders in its opening 24 hours before scaling up to break the 3 million mark by the end of its first week. Following its strong pre-order sales Apple reported Oct. 17 that the 4S had sold more than 4 million iPhone 4S units, just three days after release.
At the time this article was written Apple had not responded to requests for comment of the Korea Times report.