Apple sold five million of its iPhone 5 in three days, and more than 100 million iOS devices have been updated to the new IOS 6 operating system.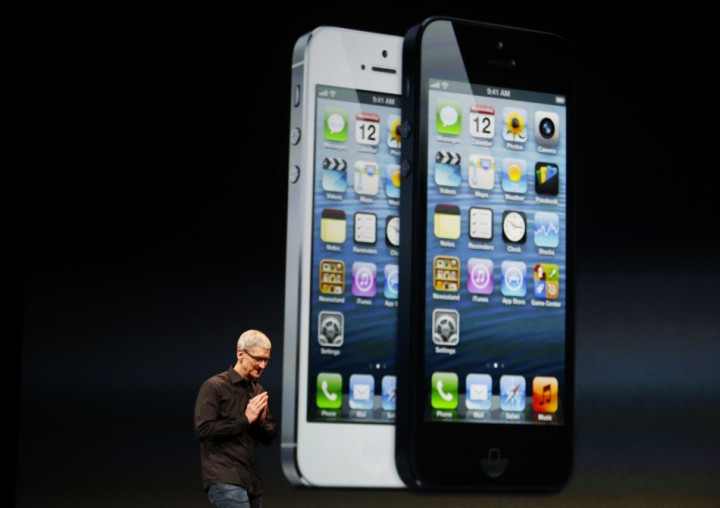 The iPhone 5 went on sale in the US, UK, Australia, Canada, France, Germany, Hong Kong, Japan and Singapore at 8am local time on 21 September, after thousands of fans had queued up through the night to be first in line.
Apple will begin selling the iPhone 5 in 22 more countries on 28 September and be available in more than 100 countries by the end of the year.
"Demand for iPhone 5 has been incredible and we are working hard to get an iPhone 5 into the hands of every customer who wants one as quickly as possible," said Tim Cook, Apple's CEO.
Selling five million units in its opening weekend beats the iPhone 4S, which sold four million in the same time last year.
Apple announced that it has received two million pre-orders for the iPhone 5 before it went on sale, and as a result shipping estimates for the phone soon slipped to October.
Cook added: "While we have sold out of our initial supply, stores continue to receive iPhone 5 shipments regularly and customers can continue to order online and receive an estimated delivery date.
"We appreciate everyone's patience and are working hard to build enough iPhone 5s for everyone."
The iPhone 5 has a 4in screen (half an inch larger than any other iPhone) and is powered by a new dual-core A6 processor.
IBTimes UK joined more than 1,200 people queueing overnight for the iPhone 5 at Apple's Regent Street store in London, and we have since reviewed the new phone and published our thoughts here.