Apple is to hold a media event on Tuesday October 4, where presumably the much-anticipated iPhone 5, iOS 5 software and new iPod touch will be announced, according to sources close to the situation.
Technology blog AllThingsD - which is part of The Wall Street Journal - states that October 4 is the date for all Apple fans to put in their diary and book off work; this date does tally with previous suggestions of an early-October announcement. Also, Apple traditionally holds media events and launches new products on Tuesdays.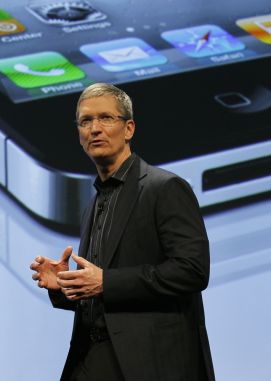 New products may well be announced on October 4, but as is often the case we may not see them on the shelves for a couple of weeks, during which time a pre-order process will probably be implemented.
Not only will this media event see the debut of the iPhone 5, but it will be the first public event as CEO for Tim Cook. Previously Steve Jobs would headline media announcements and Jobs became so synonymous with these events that his appearances became known as 'Steve-notes'. As Jobs' replacement, Cook certainly has a lot to live up to and can't reply on the hardware to do all the talking.
The iPhone is arguably Apple's flagship product, so it's to be expected that Cook himself will announce and demonstrate it, rather than handing over to other executives such as Phil Schiller, as was sometimes the case under Jobs' reign.
Cook will want to show the awaiting press that he is the man for the job, having taken over from former CEO and Apple co-founder Steve Jobs last month. Only time will tell if the iPhone 5 - and indeed Cook's performance - will live up to expectations.