Reports of random fire accidents with Apple's coveted smartphone - the iPhone - are spreading on the internet. While some of these have been attributed to third-party component malfunction during the phone's repair, most have been dismissed as isolated incidents.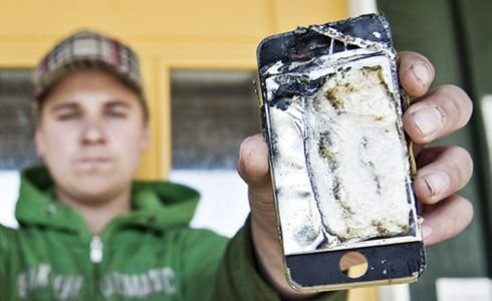 The latest report of such an incident comes from Finnish site, Kauppalehti.fi, and describes an incident caught on CCTV video footage. It shows a 17-year-old's iPhone spontaneously catching fire and emitting fumes of smoke, while the device was still in his back pocket. The person reacted quickly enough to avoid injuring himself and was able to remove the device from his pocket and throw it away.
The root cause of the incident is still unknown. The entire episode has been recorded on CCTV cameras, whose footage has been uploaded on the web for public view (see below). The timing of the device's explosion coincides with the moment the person steps out of a van, which actually leads some blogs to suspect it could have been a publicity stunt gone wrong, intended to create a viral video and hype on the internet.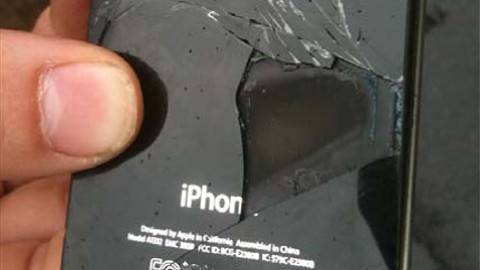 According to ABC News, an earlier incident with an Australian tourist involved an iPhone catching fire accidently on an internal Australian flight - Regional Express Zl319 - which flew from Lismore to Sydney, and the incident occurred at the time of landing. A passenger's iPhone 4 suddenly started "emitting a significant amount of dense smoke, accompanied by a red glow," according to a Regional Express statement.
"In accordance with company standard safety procedures, the flight attendant carried out recovery actions immediately, and the red glow was extinguished successfully," the statement said.
Once the plane landed, the iPhone was given into the custody of the Australian Transport Safety Bureau. There is still no official word on the cause of the fire. Apple last year began recalling first generation iPod nano products following complaints with battery overheating. The first generation of iPod nanos sold between September 2005 and December 2006 were recalled as part of the exercise, according to the company's website.
Watch the video depicting Apple iPhone 4S on fire in a man's pocket: