At its media event Tuesday, Apple announced updates to the iPod Nano Touch and iPhone, but failed to mention the iPod Classic, adding to speculation that the device will soon be discontinued.
The iPod Nano has seen a small change to its user interface, making navigation on the tiny touchscreen easier than before, and 16 new clock faces have been added.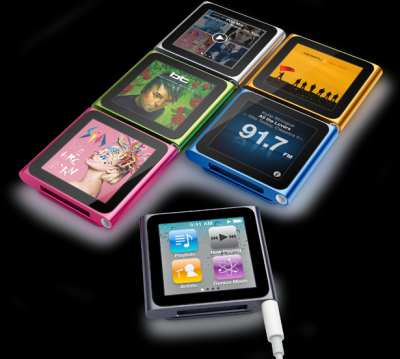 Wearing an iPod Nano as a watch has become something of a fashion statement in the tech world since the product was introduced last year and nano-wearers will be glad to see the 16 new watch faces that are now available.
The nano has always been popular with runners, and now the entry-level iPod no longer requires the additional dongle to use Nike+, as the iPod can track distance travelled, pace and time on its own.
The update nano is available now in seven different colours and priced at £115 for the 8GB model and £129 for 16GB.
Meanwhile, Apple has continued its white-is-the-new-black campaign by introducing a white iPod touch. The white touch contains no new features, but once iOS 5 is released Oct. 12, third and and the current fourth-generation iPod touches will be able to send text messages to other iOS 5 devices over Wi-Fi, using the new iMessage.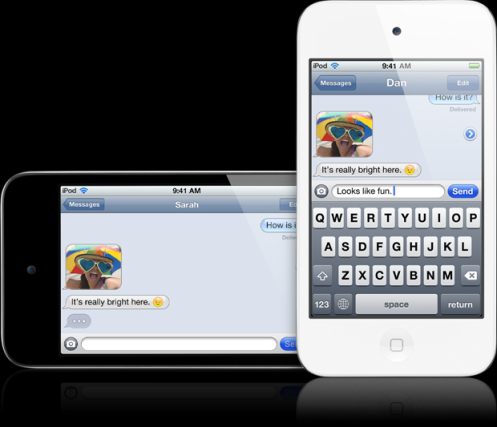 iMessage is available exclusively for iOS 5 users on the iPhone 3GS, 4 and 4S, iPad 1 and 2, and iPod Touch third and fourth generation, allowing users to send free text and picture messages to each other. But obviously, due to its lack of 3G, the iPod touch requires a Wi-Fi connect to use iMessage.
Apple also announced that the iPod Touch is the number one gaming platform, making it more popular amongst gamers than the Nintendo DS and PlayStation Portable.
The 'new' iPod touch will be available from October 12 - the same date that iOS 5 is released - and will be priced as follows:
8GB - £169
32GB - £249
64GB - £329
Recent rumours have suggested that the iPod classic will be discontinued by Apple, and with all click wheel games being removed from the iTunes Store, it's no surprise that the classic received no mention at yesterday's announcement.
In an image of the current iPod range shown during the presentation, the classic was not included with the nano, shuffle and touch, further suggesting that the classic, which hasn't seen up update for two years, will soon be retired. The classic is still available on the Apple Web site, listed at £199 for the sole 160GB model, but it may not be around for much longer.