The Apple iWatch will be aimed at men and women by offering two different screen sizes, with the larger model the same size as the Samsung Galaxy Gear.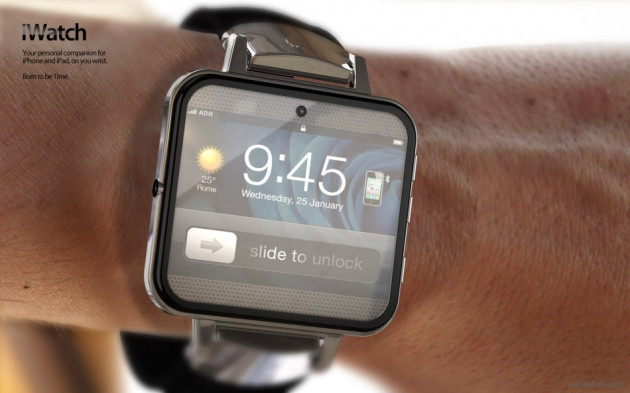 Apple will use OLED displays of 1.7in and 1.3in for the men's and women's versions of the iWatch respectively - this compares to the 1.63in Galaxy Gear, released by Samsung earlier this year.
Citing Apple sources and reported by The Korea Herald, David Hsieh, DisplaySearch's vice president for the Great China market, revealed the screen sizes at a conference in Taiwan on 13 November.
Hsieh has a good track record of turning Apple rumours into reality, most recently with his speculation of the iPhone 5 and iPad mini turning out to be accurate, but as the iWatch is yet to be announced by Apple, such rumours are to be taken with a pinch of salt.
However, creating a smartwatch with two screen sizes aimed at men and women separately sounds logical, given the regular wristwatch industry has taken this approach for decades.
Despite reports claiming development of an Apple smartwatch have circled for months, there is yet to have been an image leaked of the device, suggesting either a launch is still many months away, or Apple has improved its security surrounding the gadget.
Earlier this week, Paul Gagnon of DisplaySearch revealed in a blog post that Apple had shifted its development efforts away from a television and towards the smartwatch.
"According to sources in the TV supply chain, it appears that Apple's long-rumored TV plans, which were far from concrete anyway, have been put on hold again, possibly to be replaced by a rollout of wearable devices," Gagnon said.
In entering the smartphone market, Apple will go up against Samsung and its Galaxy Gear, which only received average reviews from consumers and the press alike after it was announced in September.
Rumours
Outspoken Apple analyst gene Munster has also chimed in this week, stating that a smartwatch and television will be announced by the iPad maker in 2014, citing suppliers.
Munster also believes Apple will announce an iPad Pro in 2014, but before fans get too excited about any of his predictions, Munster adds an important caveat: he's been wrong before.