Apple vs Samsung: Apple Forbidden From Keeping Customer Survey Secret
Apple has lost its bid to keep a marketing survey it took of its customers secret, the judge overseeing its patent lawsuit case against Samsung has ruled.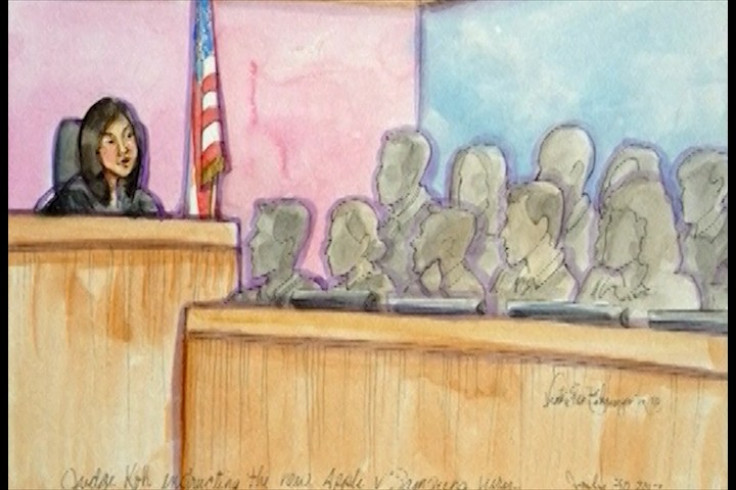 The Californian company had argued that releasing the survey results would aid competitors, as the data is private and not available anywhere else.
Apple's lawyer told the court: "It's plainly a trade secret. There's no reason for a document to come into evidence in its entirety."
Judge Lucy Koh disagreed, but gave Apple the option of filing an appeal against the ruling. "I'm denying your request to seal today, so take it up on appeal," Koh said.
Judge Koh also denied Apple's request for sanctions against Samsung for issuing a press release that made reference to evidence that Koh had excluded from the lawsuit.
Koh said she was troubled by the press release, as it had the potential to tamper with the jury by giving them extra information outside of what they are given during proceedings.
The judge pointed out that the jury included several members who have already heard about the case prior to being selected for jury service.
Koh said: "I will not allow any theatrics or sideshow distract us from what we are here to do."
According to All Things D, which has been covering the Apple vs Samsung hearing closely, Koh said that she would poll the jurors individually to make sure they had not heard anything of the Samsung press release, and this questioning is now taking place.
One juror said they had heard about the case, but admitted to only seeing a few headlines, but nothing else.
Koh explained that the evidence release by Samsung in the press release was excluded because the company did not disclose it in a timely manner.
The judge added that both Apple and Samsung are being held to the same standard, and Apple also had theories and evidence excluded because it was not disclosed in time before the hearings began.
© Copyright IBTimes 2023. All rights reserved.