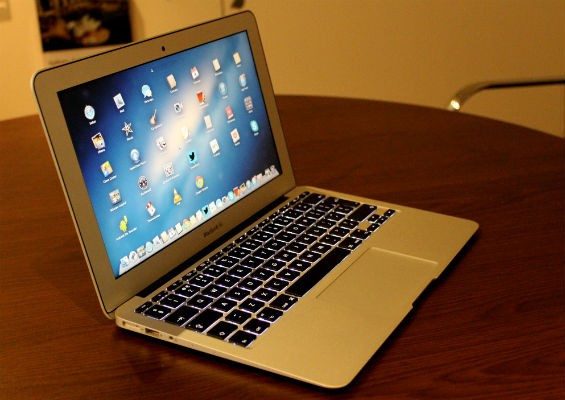 Key Features:
11in LED-backlit display (1366 x 768)

1.3GHz Intel Core i3

4GB RAM; 128GB SSD

2 x USB 3.0; 1 x Thunderbolt port

Backlit keyboard

Price as reviewed: £849
Introduction
"The 2012 MacBook Air is stunning. It is slim, light and well-built with a great screen, keyboard and trackpad. This is simply the best 11in ultraportable laptop on the market today."
12 months on and the very same can be said about the 2013 model. Indeed with a doubling of storage for the same price and an increase in battery life, the 2013 MacBook Air is an even better prospect than a year ago.
So instead of going into huge detail about what the laptop is like, I put a 2013 model side-by-side with the latest model to show you exactly what the main difference is:
While it may seem reductive, this video shows one of the main reasons for even considering upgrading to the 2013 version if you already own last year's version.
Yes, the new fourth generation Intel Core chip (codenamed Haswell) which powers the new models will make your laptop boot faster from cold and restore quicker from sleep - but only by seconds.
Battery life
While this for some will be enough to upgrade, I suspect the bigger reason to upgrade will be Haswell's improvements to battery life.
Intel's latest chip has been specifically designed to be more power efficient, so while it won't give you any more grunt (indeed it seems to be slightly less powerful than last year's Sandy Bridge chips) it will extend the battery life to give you a truly all-day experience.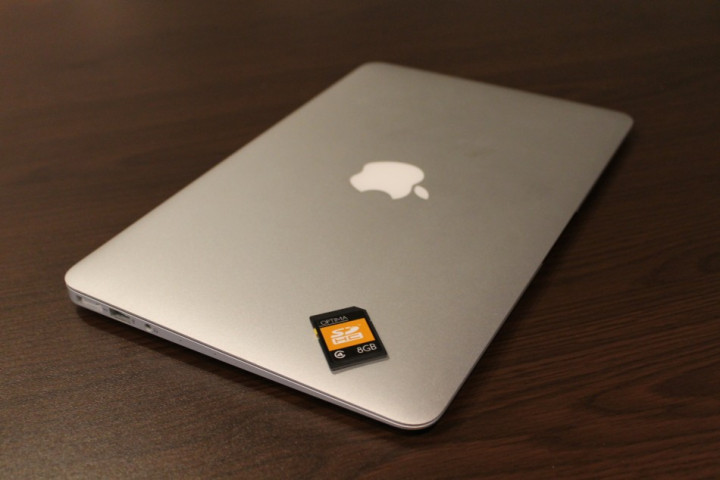 Last year I was disappointed with the battery life of the MacBook Air, getting less than four hours from the laptop. However Apple has certainly addressed this problem with the 2013 model, and I managed to get seven hours of constant work on the laptop including web browsing, word processing, light picture editing and streaming video.
This really is superb and matches anything available from competitor laptops of this size.
Even more battery life
While Apple refused to be drawn on the subject, when the company finally launches the update to its desktop software (called Mavericks) in Autumn, we expect the battery life to be even better thanks to a number of new features aimed at making the software more energy efficient.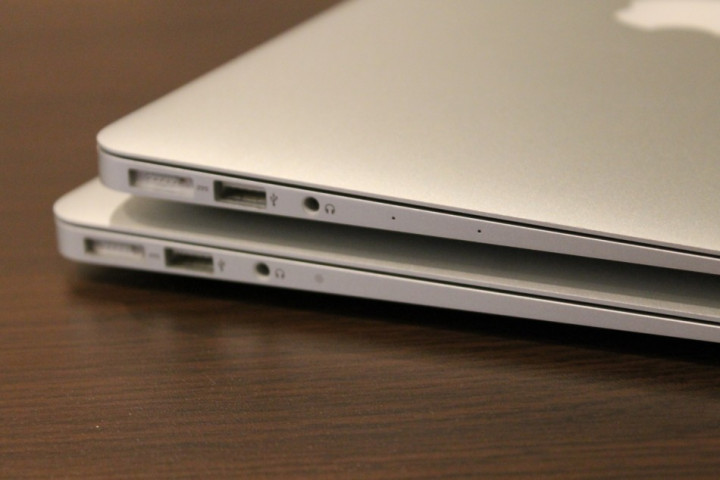 We asked Apple if the chassis of the 2013 model was the same as the 2012 model and the spokesperson we talking to instantly replied "yes", before checking herself and adding that the 2013 model includes two tiny pinprick holes (see above comparison shot) along the left-hand edge which are dual microphones to help reduce background noise when you are using Skype or Apple's own FaceTime service.
Other than that though, everything is identical. This means you get supreme build quality, unbelievably thin and light construction and the best trackpad/keyboard combination on the market.
At just over 1kg, and measuring 192 x 300 x 17mm the MacBook Air is extremely portable and I found myself bringing it with me wherever I went.
Same display
It also means you get the same 11in screen. And while this is not necessarily a negative, some had hoped for an upgrade to Retina displays on the Airs, as we saw last year with the MacBook Pro models.
However at 11in, the TN panel with a resolution of 1366 x 768 is more than adequate to my eyes and an upgrade to a Full HD display would make things too small to see meaning you would have to zoom in and therefore you would not see any more text on a webpage or text document, losing one of the main reasons to boost the resolution.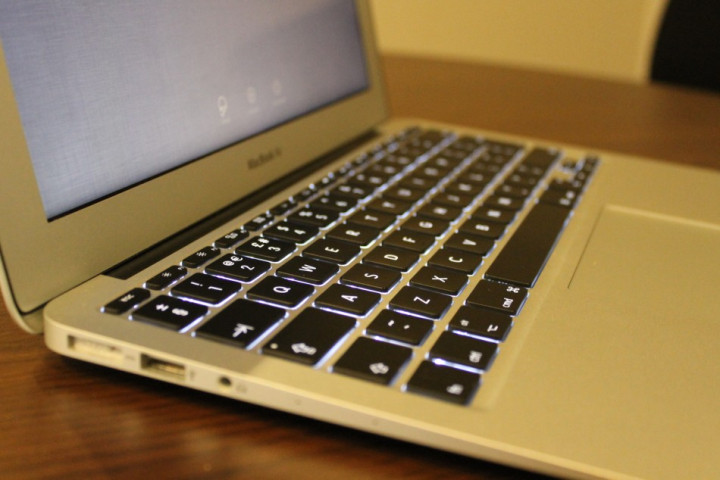 Apple has also doubled the basic amount of storage on the Airs in 2013, giving you 128GB as standard, upgradable to 512GB if you require. RAM remains steady at 4GB but I would suggest upgrading to 8GB for an extra £80 to make the laptop a bit more future proof.
The backlit keyboard and trackpad as I said have not changed - and why should they? They are easily the best on offer and with Mac OS X taking more and more advantage of gestures, the combination of software and hardware work perfectly together.
Verdict
Apple knows that it has created a superb laptop with the Air. Many manufacturers have since tried to emulate the thin-and-light combination but all have failed to come up to the mark in some way.
So while some will continuously want updates and upgrades, the Air in its current guise remains the standard bearer. Add in incredible battery life and reduction in boot times and I'll say it again:
"The 2013 MacBook Air is stunning. It is slim, light and well-built with a great screen, keyboard and trackpad. This is simply the best 11in ultraportable laptop on the market today."
Scores:
Overall: 10/10
Screen: 9/10
Design: 10/10
Battery Life: 10/10
Performance: 8/10
Value: 9/10
The Good
Stunning design
Market leading trackpad and keyboard
Superb battery life
The Bad
No SD card slot on 11in model