Apple may have endured a rough six months, seeing over $220 billion wiped from its balance sheet, but the end of March marks the beginning of what could be another period of huge growth for the company.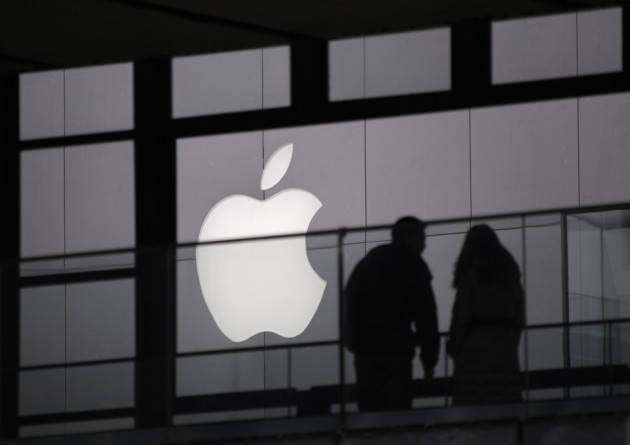 Isaac Newton, the man whose theory on gravity was inspired by seeing an apple fall from a tree, once said: "What goes up must come down."
It is somewhat ironic therefore that a company called Apple is set to prove the converse: "What goes down must come up."
The last six months have proven rather turbulent for the poster child of the smartphone era. A period which has seen its share price drop from a record high of over $705 last September to just $419 earlier this month while $220 billion has been wiped from the company's balance sheet during that time.
The news is likely to get worse next month when Apple announces its first quarter of negative income growth in almost a decade, but for those with some foresight and a little bit of patience, this could be the beginning of another period of huge growth for Apple.
First of all some background
With only days to go until the end of the current financial quarter, a Thompson Reuters' poll of analysts suggests Apple is set to reports its first quarterly negative income growth since 2003.
This time last year Apple reported record profits of $11.6bn on revenues of $39.2bn selling 35.1 million iPhones and 11.8 million iPads.
While analysts predict revenue to grow - to over $42bn - in the key earnings-per-share metric, analysts predict a drop from $12.30 last year to just $10.18 this year.
Apple uber-fan and celebrity analyst Gene Munster is even more pessimistic. He puts revenue at $41.3bn with a gross margin at 38 percent.
And gross margin is the key to understanding how Apple can report another record quarter for revenue yet miss out on earnings. It is also key to understanding why the March quarter marks the end of one cycle for Apple and the beginning of another.
Gross margin
This time last year, Apple reported a gross margin of 47.37 percent, a remarkable figure by anyone's standards and the highest in Apple's history. That figure has been dropping consistently since and in its guidance for the current quarter Apple cut the gross margin to between 37.5 percent and 38.5 percent.
The reason for the huge gross margin this time last year is simple, or at least according to independent Apple analyst Paul Leitao it is:
"It's not a coincidence Apple's gross margin reached extraordinary high levels in the first six months following the release of the iPhone 4S. The iPhone 4S is the second handset in the iPhone 4 series and delivered record gross margin due in part to Apple's ability to apply the fixed costs of iPhone 4 series production over a much larger number of units sold."
The reason for the drop in gross margin since is the introduction of new or revamped products across Apple's entire range of products.
In the last six months alone, Apple has introduced the bigger iPhone 5; updated iPad 4; the all-new iPad mini; the supreme MacBook Pro with Retina Display; a redesigned iMac; an updated Mac Mini and a whole slew of new iPods.
Not cheap
Introducing such a range of new products does not come cheap. Along with the increased marketing budget, sorting out supply chain issues and stock shortages will quickly drive down a company's gross margin.
While gross margin always goes down with the introduction of new product lines, the good news is that the only way is up:
"Looking forward, Apple's gross margin performance will improve following the release of the second iPhone 5 series handset. Economies of scale on iPhone 5 series handset production will improve dramatically as the next iPhone 5 series handset finds its way to market," Leitao says.
The last six months have been a "maddening time for Apple shareholders" according to Leitao, but the next six months promises much better things.
"Apple's gross margin will recover beginning with the March quarter and return to greater than 40 percent gross margin as early as the June quarter. The release of the successor to the iPhone 5 and economies of scale achieved with two iPhone 5 series handsets in the market will deliver stronger rates of earnings growth in the latter half of this calendar year and the first half of calendar year 2014."