Apple has announced a Next Generation MacBook Pro that worldwide marketing head Phil Schiller says is the "most beautiful computer we have ever made".
15.4in Retina Display with a resolution of 2,880 x 1,800 pixels
As thin as a MacBook Air
Lightest MacBook Pro ever
Two USB 3.0 ports
up to 16Gb RAM, up to 768GB SSD, quad-core Ivy Bridge processors 2.7GHz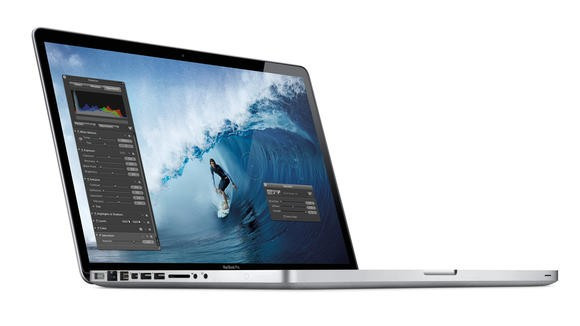 Schiller described the Next Generation MacBook Pro as being thinner than his finger and called it "a breakthrough in engineering".
The next gen machine includes a 15.4in Retina display with a 2,880 x 1,800 resolution (translating to a pixel density of 220ppi). Apple says you won't be able to discern the pixels on the screen with the naked eye.
That ultra-thin casing that measures a mere 18mm means the overall weight of the laptop is just a shade over 2kg. In comparison the old MacBook Pro laptops look enormous.
The Next Generation MacBook Pro will help Apple stave off tough competition from Intel's range of Ultrabooks, which are proving very popular with consumers.
Apple also announced new MacBook Air machines and updated MacBook Pros during the keynote speech.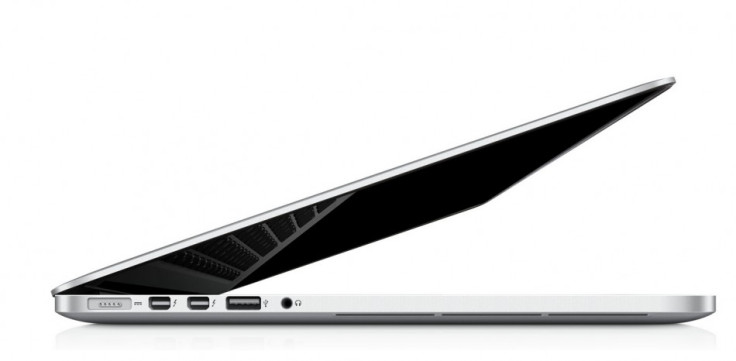 The 15in MacBook Pro is available with a 2.3GHz quad-core Intel Core i7 processor with Turbo Boost speeds up to 3.3 GHz, 8GB of memory and 256GB of flash storage starting at £1,799 inc VAT (£1,499.17 ex VAT).
A version featuring a 2.6GHz quad-core Intel Core i7 processor with Turbo Boost speeds up to 3.6 GHz, 8GB of memory and 512GB of flash storage starts at £2,299 inc VAT (£1,915.83 ex VAT).
Configure-to-order options include faster quad-core processors up to 2.7 GHz, up to 16GB of RAM and flash storage up to 768GB.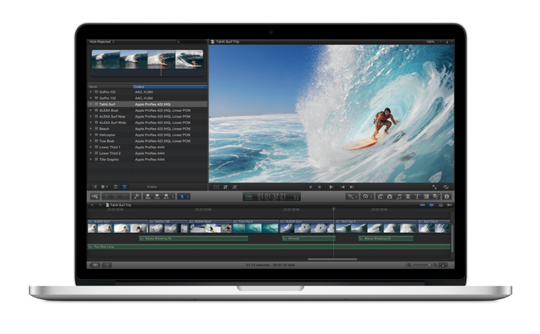 Whatever about the form factor here, it will be the Retina Display panel which will be leaving customers salivating and rival manufacturers scratching their heads trying to figure out a way to match Apple once again.