Apple will announce its second quarter 2012 financial results on 24 July, but following a record breaking Q1, is Apple about to return less-than-stellar results?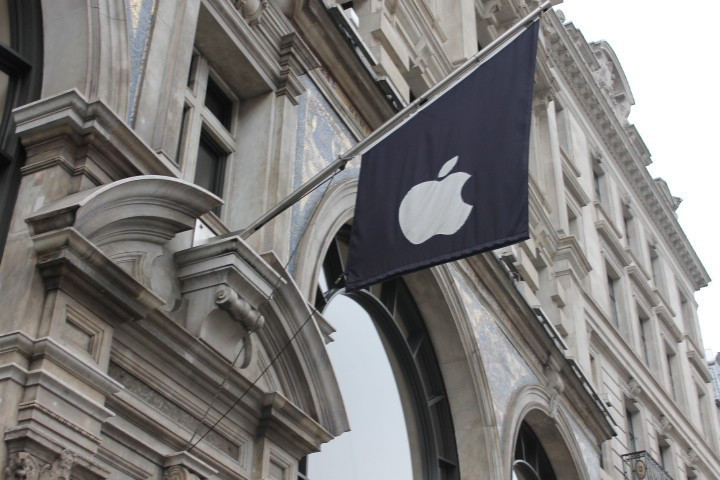 When Tim Cook announced Apple's Q2 2012 results on 24 April last, even the most optimistic of Apple watchers were astounded by the level of success the Cupertino company reported: revenue was up 60 percent; profit almost doubled; sales of iPhones were up 88 percent; and iPad sales rose a staggering 151 percent.
The huge earnings were preceded by Apple's share price soaring to $644, giving it a market capitalisation of over $600bn, only the second company in history to reach this level. However as we prepare for Tim Cook to announce the latest set of results, Wall Street is predicting things to be not quite so astounding this time around.
The main reason behind the more restrained predictions is the traditional lull in iPhone sales ahead of a predicted launch. The iPhone 5 is set to launch sometime this autumn and will only go on sale in October, meaning people are holding out purchasing the iPhone 4S, until they can buy the latest and greatest iPhone.
The iPhone makes up almost 50 percent of Apple's profits, and any slowdown in sales of its iconic smartphone will hit Apple's bottom line hard, and with Samsung and HTC both launching high-end, quad-core smartphones earlier this year, the company does risk losing some customers to the Android platform.
Apple is expected to report fiscal third-quarter earnings of $10.35 a share on revenue of $37.2bn, according to Thomson Reuters I/B/E/S. This is slightly down on Q2 results which saw earnings of $12.60 per diluted share on revenues of £39.2bn.
Macroeconomic Weakness
Tony Sacconaghi, analyst with Bernstein Research, sees a reasonable chance Apple will miss expectations on revenue, citing "macroeconomic weakness in China and Europe, a product cycle lull in the iPhone, a later than expected introduction of the new iPad into China, and the late quarter introduction of new Mac notebooks."
Apple launched the refreshed MacBook Air and the next-generation MacBook Pro with Retina Display at WWDC 2012 at the beginning of June, and sales of these laptops would therefore would only have a couple of weeks to impact on the results being announced this week.
Another reason analysts are predicting results lower than Wall Street has estimated, is the late launch of the iPad 3 in China. Apple only launched the latest version of the iPad in China last week, meaning that it won't have any impact on Q3 2012 results.
Sales in China, Hong Kong and Taiwan jumped threefold to $7.9bn in the second quarter, accounting for about 20 percent of Apple's $39.2bn in total revenue - showing just how important the region is for Apple.
However, analyst Charlie Wolf from Needham, recently estimated that iPad sales would go above 20m in this quarter, almost double the sales figures from Q2 2012. He cites numerous reasons for this estimate, including the use of iPads by NFL teams, schools, airlines, doctors and New York taxis.
If Apple has sold 20 million iPads, it would mean its domination of the tablet market has been strengthened though the launch of the Nexus 7 from Google in the last week could see this domination undermined in Q4 2012.
However, despite relatively lacklustre expectations for Q3 2012, analysts are expecting that Apple's sales in the lead up to Christmas will be enormous. Not only will the iPhone 5 help boost profits, but the expected launch of the iPad mini could create a whole new revenue stream for Apple.