Apple sold 26 million iPhones and 14 iPads in the last three months, but still missed Wall Street expectations, as CEO Tim Cook describes Microsoft Surface as a "flying car".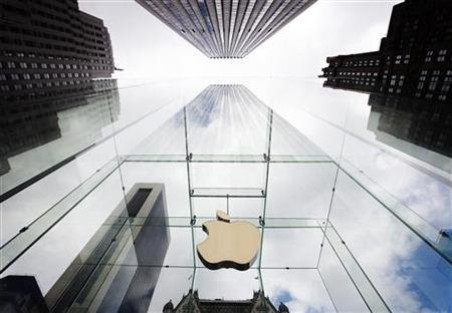 Following on from announcing an iPad mini, a fourth generation iPad and 13in MacBook Pro with Retina Display earlier in the week, Apple has just released its earnings figures for the three months to the end of September.
Apple released the iPhone 5 in some countries on 20 September and so some of those sales will be included in the iPhone sales for this quarter, which were 26.1 million units, which was 58 percent increase compared to the same period last year.
Apple sold 14 million iPads in the three months, which represented a 26 percent increase compared to the same period last year.
"We're very proud to end a fantastic fiscal year with record September quarter results," said Tim Cook, Apple's CEO. "We're entering this holiday season with the best iPhone, iPad, Mac and iPod products ever, and we remain very confident in our new product pipeline."
Apple posted quarterly revenue of $36 billion (£22bn) and quarterly net profit of $8.2bn, or $8.67 per diluted share. These results compare to revenue of $28.3bn and net profit of $6.6bn, or $7.05 per diluted share, for the same period last year.
Analysts were expecting earnings of $8.75 on revenue of $35.8 billion for the quarter, according to consensus estimates from Thomson Reuters.
Following its decision to pay shareholders a cash dividend as a way of using some of its over $100bn cash pile, Apple declared a cash dividend of $2.65 per share of the company's common stock. The dividend is payable on November 15, to shareholders of record as of the close of business on November 12, 2012.
Peter Oppenheimer, Apple chief financial officer said the company generated over $41bn in net income and over $50bn in operating cash flow during the 2012 financial year.
Oppenheimer also gave lower than expected predictions for the next quarter, possibly on the back of tight supplies of its latest flagship products.
"Looking ahead to the first fiscal quarter of 2013, we expect revenue of about $52 billion and diluted earnings per share of about $11.75."
Tim Cook and Peter Oppenheimer will take part in an earnings call with analysts soon and we'll bring you any news from that call as it happens.
Cook likens Microsoft Surface to flying car
Calling the tablet - which went on sale on 26 October - "compromised", Cook said: "I haven't personally played with the Surface yet but what we are reading about it is that it is a fairly compromised, confusing product.
The Apple CEO added: "One of the toughest things you do with what product to make, is to make hard trade-offs and decide what a product should be, and we've really done that with the iPad, so the user experience is incredible. I suppose you could design a car that flies and floats, but I don't think it would do all of those things very well."
Looking forward, Cook said that the iPad is "extremely attractive" to consumers who want a device instead of a PC, and that he is "very confident with what we have in the pipeline."