Apple releases OS X El Capitan v10.11.1: What are the improvements?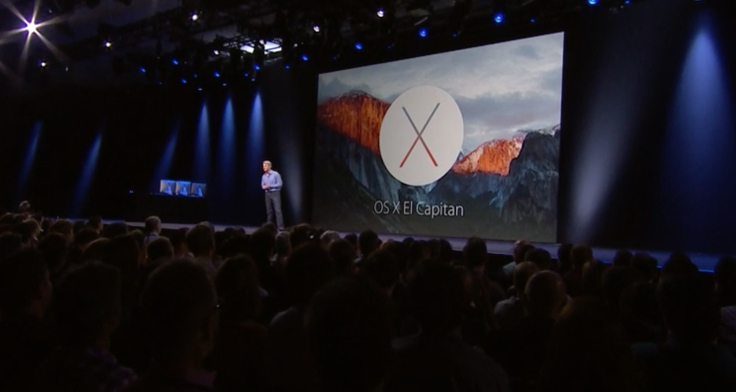 Not only for the iPhone, iPad or Apple Watch, there is some good news for Mac owners as well in the form of software update. Apple is rolling out OS X El Capitan version 10.11.1, aiming at improving the stability, compatibility and security of the new operating system.
The addition of new emojis that we have already seen in watchOS 2.0.1 and iOS 9.1 is also present in version 10.11.1. Following the rollout of OS X El Capitan, those using Microsoft Office reported to have been facing serious bug issues. But Apple says this update should improve the compatibility with Office 2016. Here are the other changes you should see upon updating to latest El Capitan version.
Improves installer reliability when upgrading to OS X El Capitan.
Improves compatibility with Microsoft Office 2016.
Fixes an issue where outgoing server information may be missing from Mail.
Resolves an issue that prevented display of messages and mailboxes in Mail.
Resolves an issue that prevents certain Audio Unit plug-ins from functioning properly.
Improves VoiceOver reliability.
Adds over 150 new emoji characters with full Unicode 7.0 and 8.0 support.
Resolves an issue that caused JPEG images to appear as a grey or green box in Preview.
When the free upgrade becomes available in your region, click on the App Store from the Apple menu to open the Mac App Store. Click on the download button for El Capitan in the App Store window to begin installation. Head over to Apple support site to know more details about OS X El Capitan 10.11.1 security content.
© Copyright IBTimes 2023. All rights reserved.