Apple has countered Proview Technology's claims that the American company is using the iPad trademark unlawfully, by saying Proview deliberately "misled" Chinese courts.
Proview - which is a Chinese display manufacturer reportedly in $400m of debt - claims that, while it sold the iPad trademark to Apple in 2009, the deal did not cover use of the name in China. Proview is therefore seeking compensation.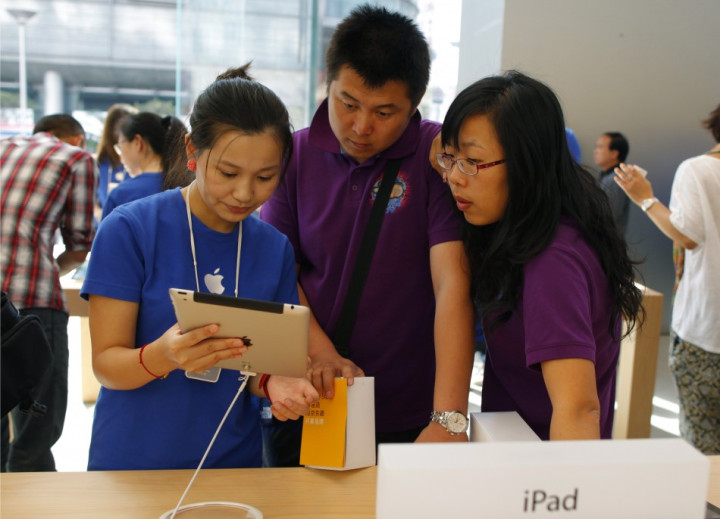 In its most detailed statement on the matter yet, Apple said: "Proview clearly made that arrangement so they wouldn't have to give the money to their creditors in [mainland China]. Because they still owe a lot of people a lot of money, they are now unfairly trying to get more from Apple for a trademark we already paid for."
The struggling display manufacturer originally wanted up to $2bn in damages from Apple and in February iPad stock in many Chinese shops was seized. Apple soon countered by threatening to sue Proview for defamation, and the Chinese company has since said it is "prepared to negotiate".
Apple spokeswoman Carolyn Wu is cited in the Wall Street Journal as saying that Proview and its subsidiaries tricked Apple into signing an agreement in 2009 that opens ownership of the iPad trademark in China to questions, adding that Proview is now trying to unfairly extract money from Apple.
The disagreement centres on the separation of ownership of the iPad trademark in mainland China and the rest of the world. Proview Technology claims that Apple bought the trademark from its subsidiary, Proview Taiwan. This subsidiary apparently never owned the iPad trademark for mainland China, which is still in the hands of Proview Technology.
According to a statement from Proview itself: "Apple's former lawyer made a silly mistake. Proview still thinks both sides can solve this dispute by peaceful talks."
The new iPad is to go on sale worldwide - including Hong Kong - on Friday, but it is not yet known when the tablet will be available in mainland China.