Apple and Samsung have narrowed the amount of claims made against each other in their US patent dispute, as the case moves towards its 30 July, 2012 start date.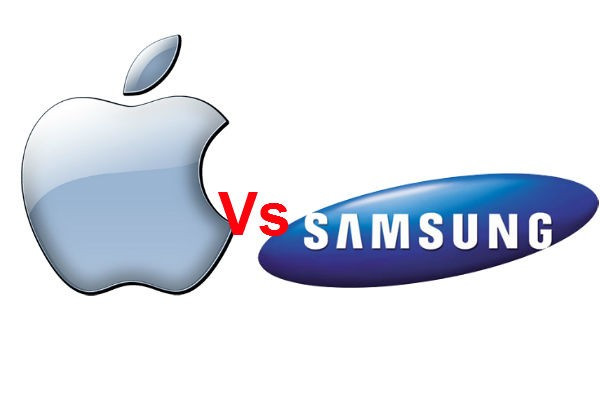 Judge Lucy Koh, from the Northern District of California, San Jose, had asked both parties to narrow their legal challenges to limit the amount of time the case is in the courts. "Apple proposes to dismiss without prejudice the remaining claim of the '607 patent," the official court document said, in reference to the technology used in a multipoint touchscreen.
"The '607 patent would be a very powerful hardware patent, but courts tend to be sceptical of its validity, and even if they deem it valid in part, it appears that they tend to narrow its scope," Florian Mueller on the Foss Patents blog.
Apple also dismissed its claims over the packaging of the original Samsung Galaxy Tab 7.0 and "clarifies that it is not accusing the F700 of infringing Apple's trade dress". For its part, Samsung has made significant reductions in the number of claims it is asserting.
Samsung initially cited 12 patents and a total of 75 claims from those patents.On 7 May, 2012 Samsung reduced the list of patents to seven and dropped the number of claims to 15. "Samsung is now willing to further reduce the number of claims it will assert at trial to nine, from six of its patents," the court document stated.
Claims that will still be asserted by Samsung at trial relate to US patents 6,928,604, 7,447,516, 7,546,893, 7,577,460, 7,675,941 and 7,698,711.
One of Samsung's patents - 7,362,867 - is no longer at issue as it was dismissed by the judge earlier in the proceedings. Both parties will file a stipulation of dismissal "without prejudice", which means the claims could be reasserted again in the future.
The legal document was filed by Samsung attorney Victoria Maroulis, with the agreement of Apple attorney Alison M Tucher.
Apple vs HTC
Meanwhile, HTC has won its patent case against Apple in a UK court, with the judge ruling that the Taiwanese company did not infringe on patents owned by the iPhone manufacturer.
The high court in London found that HTC did not infringe on Apple's photo management patent and also deemed three other Apple patents invalid.
The case was brought over patent EP2059868, which relates to a "portable electronic device for photo management", as well as EP1964022 (slide-to-unlock), EP1168859 (multilingual keyboard capabilities) and EP2098948 (multi-touch).
"HTC is pleased with the ruling, which provides further confirmation that Apple's claims against HTC are without merit," the company said in a statement. "We remain disappointed that Apple continues to favour competition in the courtroom over competition in the marketplace."
"I expect the UK ruling to have very limited relevance in the United States, but it will have some relevance in other European countries and in Australia," said Mueller.
Must Read:
Google Pulls Samsung Galaxy Nexus from US Play Store After Apple Ban [VIDEO]
Samsung Appeals US Galaxy Nexus Ban, Joins With Google to Fight Apple [VIDEO]
Apple Legal Ban on Galaxy Tab 10.1 Tablet: Samsung Loses US Appeal